COVID-19 IMPACT ON CAR VALUES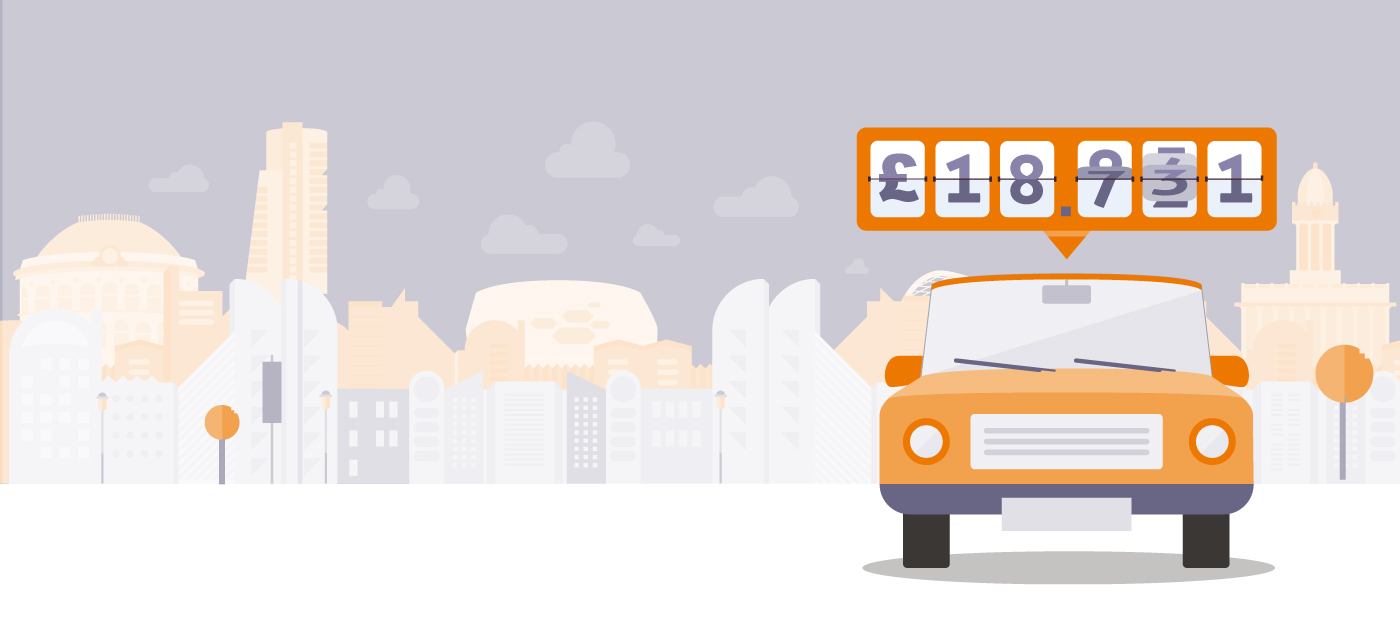 If you are thinking about buying or selling a used car over the next few weeks, you could be concerned about the market and its impact on car values.
Used car values are influenced by a wide range of factors with supply and demand as the key drivers. Our experts examine data from across the wholesale and retail markets to ensure that vehicles reflect the market in real-time. You can value your car at hpivaluations.com
The good news is that 2020 got off to a strong start and February was the strongest month for used values since 2012. So, whilst values have dropped since then, year-to-date in total they have held up reasonably well.
New Car Sales
The new market influences the used market and often when the new market shrinks, it can restrict the supply of vehicles into the used market which drives prices up.
Official registration statistics reported that February 2020 ended 2.9% down on the same month last year, with 79,594 cars registered compared to 81,969, which means the market was down 5.8%. Private sales have been the most affected, down 11.7% year-to-date, driven by weak consumer confidence which preceded the COVID-19 pandemic.
Demand for diesel cars fell again, and this is already down 25% year-to-date, with petrol cars down 5%. Mild hybrid vehicles are included in both of these figures. Alternatively-fuelled cars continue to grow in popularity, however, with battery electric vehicles (BEV) up 218%, plug-in hybrid vehicles (PHEV) up 88% and hybrid electric vehicles (HEV) up 33.5% for the year so far.
Used Car Retail Activity
Again, it feels like a long time ago now, but the start of March was buoyant for many car retailers. Carrying on from the previous two months, footfall on the dealer forecourts was healthy as was online activity. Trade values increased by 1.7% on average since the start of January, so the biggest issue for dealers was maintaining their margins as the price motorists pay remained steady.
During the first week of March, the shadow of COVID-19 was largely still to appear over retail forecourts, despite the onset of the pandemic in China and Italy. During the second week (commencing 9th of March), the industry began to feel the impact of the pandemic.
There was a sea change in the market mid-month, with retail demand affected over the weekend of 14th/15th as the country accelerated in its realisation of the seriousness of the situation. From Monday 16th, when the government introduced daily updates and with the measures to counter the spread of the virus, retail demand took a dramatic downturn. Enquiries and test drive levels dropped to around half where they had been the previous week, and many appointments were cancelled.
The situation in the country changed daily from the 16th, with consumer footfall at car retail sites dropping off steadily as the public were urged to limit social contact. The weekend of the 21st/22nd saw further declines, with reports of sales rates down around 60-70% from where they should have been in more normal times. Although these volumes of sales were nowhere near where retailers would have liked, they were still reasonably high considering consumers were being urged to shop for essentials only – obviously, a car purchase would have been seen as this for some.
The evening of 23rd March will be remembered by most who witnessed it for years to come. The British Prime Minister, Boris Johnson, announced what amounted to a lockdown, with all non-essential businesses forced to close. This included closure of car showrooms, although many had already taken this action before the decision was taken out of their hands to protect their employees and customers. While online activity remained for many, this lockdown still had an immediate effect on the industry.
Despite trade values dropping, results from retail advertised pricing analysis on the 25th March showed there had been no discernible movement. Most retailers realised that reducing prices would not stimulate the market, and consumers are not staying away due to prices but because of other extenuating circumstances.
Used Car Values
Used values in March were tracking at a -0.3% movement from the previous month by Friday, 13th – reasonably healthy, especially considering values had been going up for the last two months. However, in line with retail and trade demand, there was a dramatic effect on used car prices from Monday, 16th.
The overall movement during March, leading to April's monthly values, was an average drop of 2.2% (-£275) at the three-year, 60,000-mile point, the majority of which happened in the final 10-days of valuing.
For newer used cars, the drop was 1.8% (-£425) at the one-year, 20,000-mile point. Our final day of valuing, before we cut off for the monthly product, was the day after the Prime Minister announced non-essential retail sites closing and informing the public to stay at home, so reflecting pricing movements as of Monday 23rd of March.
In effect, what this average movement has done is reverse the existing increases from earlier in the year of 1.7%, minus a further 0.5%. As would be expected, all kinds of cars have been affected by this decrease in values. The niche sectors of convertibles and coupe cabriolets, where evidence was lower, have been slightly less affected in percentage terms.
What Next?
In the short-term, it is clear that both used and new car sold volumes will reduce dramatically – we have already witnessed this in the immediate aftermath of the country lockdown. During this time, we will continue to analyse the data but do predict that prices are unlikely to move until car showrooms are allowed to reopen and the market returns to some semblance of normalcy.
The situation does seem to change daily, and we have not yet reached the peak of infections in the UK, so it would be almost irresponsible to predict too much.
It is not easy to predict what will happen to the market. Government support will help, but still, these are tough times for the industry, country, and indeed, the world. Factories are temporarily closed, so cars are not being produced to any degree in Europe, showrooms are closed, and consumers are not buying. All we can hope is that with sensible public compliance with the government's measures, the country starts to return to normalcy in a reasonably short period.
When the car industry does return to anywhere close to normalcy, there is the likelihood of some pent-up demand, and a shortage of new cars, of which both circumstances could prove positive for prices of used cars. However, consumers will likely be more prudent with their money, and some will have lost employment or been on a reduced income, which could also slow demand.
We will continue to analyse the data, watch for patterns and learn from the re-emergence of the industry in other countries to assess and predict potential impact on car values in the UK in future blogs.