DON'T SINK YOUR CASH INTO A FLOOD-DAMAGED CAR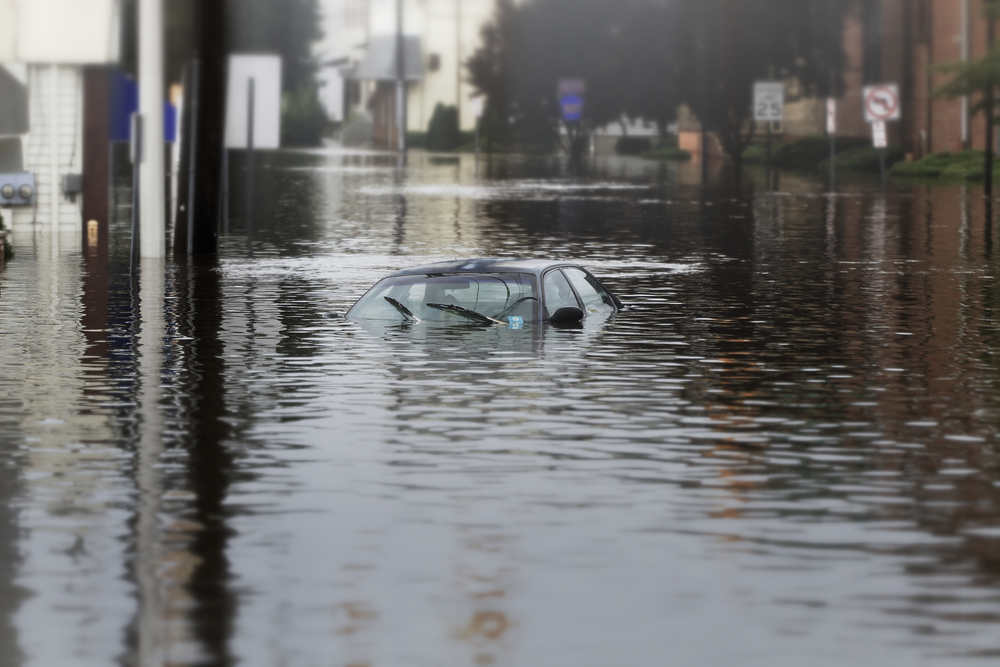 HPI shares recommendations for motorists considering purchase of flood-damaged cars
cap hpi, part of Solera Holdings, Inc., a global leader in risk and asset management data and software solutions for the insurance and automotive industries, is urging motorists to be aware of the dangers of buying flood and water damaged vehicles with temptingly low price tags.
Over 730,000 written off cars are uncovered every year – more than 2,000 vehicles identified every day – by leading vehicle data and valuation specialist HPI. Unfortunately for consumers, these flood damaged cars are increasingly being offered for sale by unscrupulous sellers who won't always declare to buyers that they are insurance write-offs.
Fernando Garcia, consumer director at HPI said: "It's not illegal to professionally repair and sell Category C and D insurance write-off cars, but those that have been declared a Category A and B write-off are only good for the scrap heap or spares; they should never be returned to the roads. Unfortunately, fraudsters are willing to patch up and disguise written-off vehicles and sell them on to unsuspecting buyers."
A flood-damaged vehicle that hasn't been appropriately repaired is likely to need engine components wholly replaced to ensure these parts work safely and correctly. Brakes, starter motors and catalytic converters can fail at any point and pose a risk to drivers, their passengers and pedestrians.
However, there's an added danger for buyers in that some car owners may innocently try to sell on their flood-damaged vehicle, once its interior has dried out and has been professionally cleaned, as these owners may be uninformed that the vehicle remains potentially hazardous.
While the owners are genuinely unaware of the hidden dangers that flooding may have caused to the mechanics of the car, omitting its history to a potential buyer will leave the new owner in the dark about its real condition.
"We recommend that buyers considering a used bargain conduct a vehicle history check to reveal if the car has been declared an insurance write-off and importantly, what category write-off it is," added Garcia. "Not all written off cars should be avoided. Category C and D write-offs that have been professionally repaired and declared roadworthy can sometimes present a real bargain."
The HPI Check gives used car buyers the confidence they need to shop around knowing they can easily find out a vehicle's hidden history. In addition to confirming if a vehicle has been written off, the HPI check includes a mileage check against the National Mileage Register as standard, now with over 330 million mileage readings and also cross references with the mileage last recorded at the time of the previous MOT. It also confirms whether a vehicle is currently recorded as stolen by the police or has outstanding finance against it.
HPI's Used Car Flood Damage Check List
• Are the electrics fried? Check that the windows open and close.
• What's that smell? Does the interior of the car smell damp or musty or is the seller trying to mask it with air freshener?
• Damp underfoot? Feel the foot wells to check that the carpet is dry and check if there is condensation on the inside of the windows.
• Is that rust? If there are signs of rust or corrosion, check that it matches the age of the car and the car's mileage.
• Pop up the bonnet – Don't forget to check under the bonnet for signs of damp or rust.
• Shine a light – Take the car for a test drive and check that the lights all work on the dashboard.
• It's getting hot in here – Put the heating on – how quickly do the windows steam up?
• Don't take the risk – Conduct an HPI Check to find out if the car has previously been a write-off.
HPI also suggests that due to a growing number of flood-damaged cars that haven't been subject to an insurance claim likely to make a return to the roads, buyers should get a mechanic to check for damage and expose any problems before an offer is made.
For more information, please visit <NEED WEB LINK HERE>.
###
ABOUT CAP HPI
cap hpi provides decision support data and software solutions spanning vehicle valuation, validation, collision, mechanical repair, and total cost of ownership. cap hpi helps users make smarter automotive decisions by providing one source for data and software solutions that uniquely span the whole vehicle lifecycle; new, used and future vehicle valuation, validation, collision, mechanical repair and total cost of ownership.
All data is uniquely connected by the cap hpi code and a single methodology across all markets and sectors.
cap hpi puts technology at the centre of all data activities, from collection and processing, through to delivery and the development of new applications. It operates from an international hub in the UK; that ensures its systems, coding, data collection processes, and valuation methodologies are consistent, scalable, repeatable and of the highest quality for every country. Valuations and forecast data are managed by local industry experts to ensure insight is added to each data set to enhance accuracy.
cap hpi operates as part of Solera, a global leader in risk and asset management data and software solutions for the automotive and insurance industries.
ABOUT SOLERA
Solera is a global leader in risk and asset management data and software solutions, empowering companies across the automotive and insurance ecosystem with trusted solutions that adhere to the highest standards of data privacy, security and integrity to support connectivity across the vehicle value chain. Solera's solutions bring together customers, insurers and suppliers, empowering smarter decision-making through service, software, enriched data, proprietary algorithms and machine learning that come together to deliver insight and ensure customers' vehicles and property are optimally maintained and expertly repaired. The company is active in over 90 countries across six continents, processing more than 300 million digital transactions annually for over 235,000 customers and partners. By drawing on the market-leading solution capabilities and business process best practices from its technologies around the world, Solera provides unsurpassed scale and strength with superior performance while delivering innovation to move the industry forward.