Would you buy a car via a mobile app?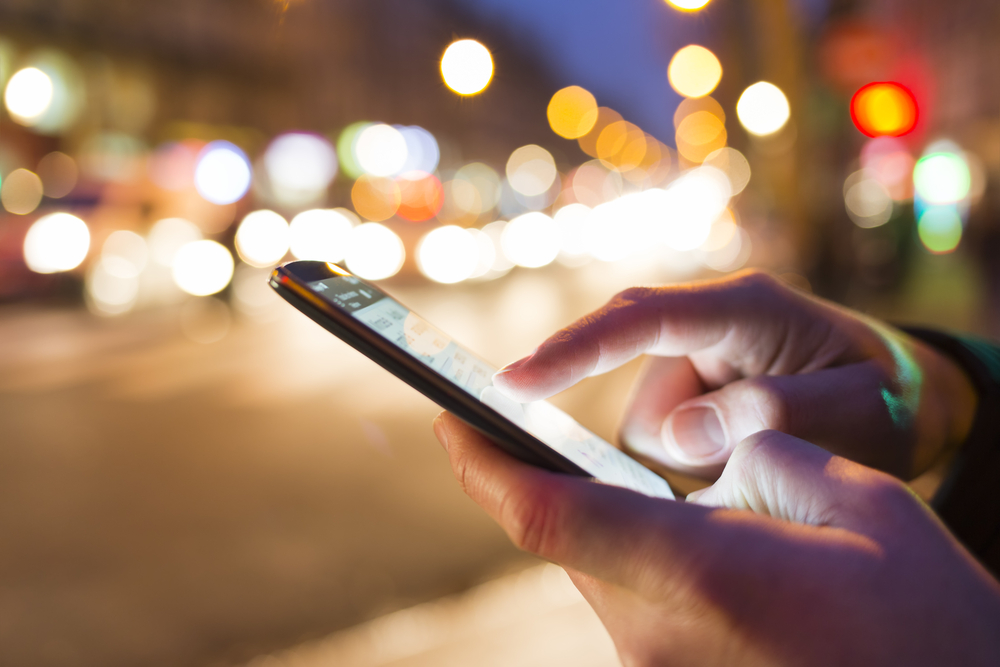 For years, the golden rule that has applied when buying a car is that you should always try before you buy, yet an increasing number of consumers are prepared to purchase a new or second-hand vehicle without first putting it to the test. As part of our research into the future of motoring, we quizzed more than 1000 drivers about their relationship with technology, and in particular whether or not they would feel comfortable buying a used car via an app.
Those questioned were split evenly between male and female, while every age group was also represented equally, from 18 through to 65+. Drivers from across the UK took part, with every person being a car owner. As shopping online becomes the norm, we asked our participants how far they'd take this concept; hundreds of them admitted that they're happy to buy items such as groceries, furniture, holidays, clothing and gadgets online – but what about something much more valuable and complicated, such as a car?
Surprisingly, more than one in seven (13%) of those questioned have already bought a new or used car online, without viewing it first. Some may have been cheap eBay purchases but many will have been from dealers. Intriguingly, while almost two-thirds of those who bought online had no worries about doing so, more than one third did have some qualms about the transaction, yet they still went ahead. Perhaps predictably, men were significantly more likely than women to feel comfortable buying a car in this way, even though the balance of those who shop online for other things is split almost equally between males and females.
As you might expect, it's younger buyers who are most likely to embrace buying a car via an app; by far the biggest proportion of respondents who said yes to this were aged 25-34, with only 19% saying they wouldn't buy a new car in this way and 26% claiming they wouldn't consider acquiring a used car via an app. Of those aged 65 or more, a whopping 71% would never consider buying a new car online while for used cars the figure is even higher at 76%.
It's easy to see why consumers feel ever more relaxed about buying without first trying. Virtually all car makers have an approved used scheme in place that allows consumers to buy a used car with a long warranty and (often) the same peace of mind as when purchasing a new car. The faith in these schemes is illustrated by the responses we got in our survey: of those who would buy a car without trying it first, the majority would feel the most comfortable if the app was created by an official dealer or a car manufacturer. If the app was developed by a third-party company that peace of mind was much less prevalent.
Simply wanting to see the car in the flesh is the most common reason for not buying a used car online, while fears of getting ripped off comes in at number two. Almost one in five of those questioned said they'd never buy anything online at all, with one in six saying they're not comfortable with how their data might be used. More than a third of those who wouldn't buy a second-hand car over the internet admitted that it was because of a lack of consumer protection in the event of problems occurring. Unsurprisingly, consumers don't feel quite so uncertain about buying a new car online, but almost 70% of those who wouldn't buy a new car via the web because they'd want to see what they were buying before doing so.
Of those who have never bought a car online, 15% said they might consider doing so because "The seller has an obligation to supply a car that fully matches the description and photographs" or "I'd be protected financially if the car wasn't as described". However, the Consumer Rights Act of 2015 allows you to ask for a full refund in the first 30 days after buying any product that proves to be faulty, and that includes used cars.
Of those who might consider online car buying, but have yet to do so, 34% wouldn't be prepared to spend more than £5000 on such a purchase, with 32% prepared to spend up to £10,000. Meanwhile, the age limit for such a purchase was most commonly set at five years while up to three years was the next most popular age limit. We didn't ask what the maximum mileage might be, but with such relatively low budgets and potentially quite old cars, the chances of faults cropping up are quite high. Consumers clearly want to limit their potential losses by not spending too much, but without a significant budget, any purchase will be relatively old and therefore more likely to have problems.
But it's not just about whether or not the car is faulty; one of the key reasons why you might want to take a test drive before buying is to see how you gel with the car and if it fits into your life. What if you can't get comfy because the seats are a weird shape, or you can't park your new car because of visibility issues? What if the boot isn't big enough to fit in your pram or golf clubs? In some ways it's now less important that you try before you buy (improved consumer protection, greater reliability of cars, more review information available online than ever before), but for the reasons stated above it can still be worth finding the time.
If you're thinking of buying a new or used car, HPI can help you make sure it's the right one for needs. Check out our guides on:
Richard Dredge
June 2018