Celebrating 80 years of cap-hpi!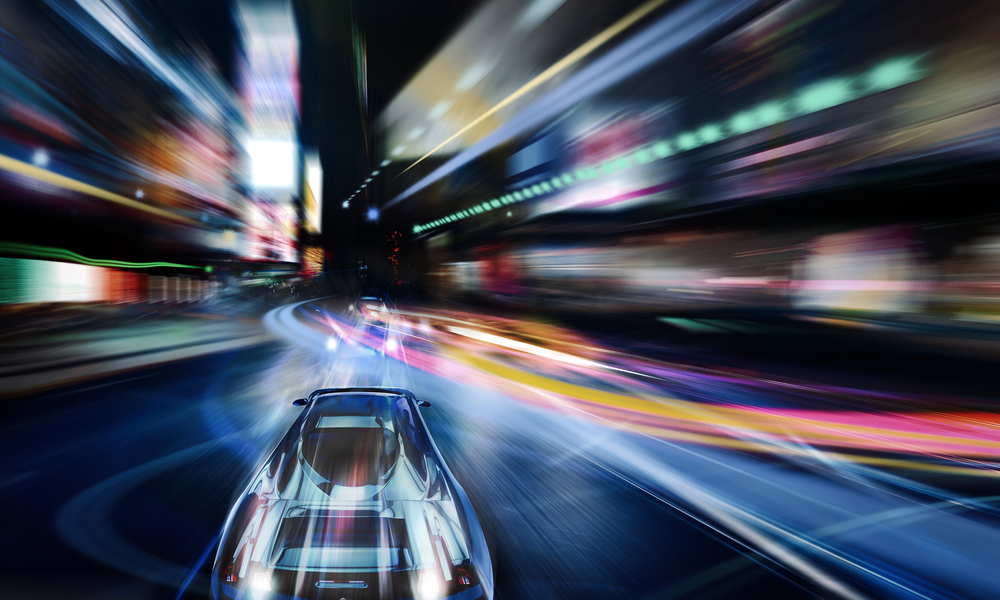 This year is a big one for HPI, as the company is celebrating 80 years of being the go-to brand for used car buyers to check that potential purchase doesn't have a hidden past. We've seen a lot of changes in that time, with data moving online, the amount of information contained in an HPI check going up exponentially, and the cars we monitor being developed beyond all recognition.
When HPI set up shop way back in 1938, the Austin Seven was still in production and it would be another decade before the Morris Minor or Land Rover would make their debuts. The disc brake had yet to appear, airbags and seatbelts were still a long way off, while radios and heaters were the preserve of a few very luxury cars at the top of the market.
In the same year that HPI launched, the first Volkswagen Beetle prototypes were built. The Beetle wouldn't hit the road until 1945 but production would last right the way through to 2003, with the distinctive two-door saloon going on to become the biggest-selling car in history with 21.5 million of them finding homes.
A year after the production Beetle arrived the British car industry celebrated its 50th birthday, with long-forgotten marques such as Jowett, Armstrong-Siddeley and Wolseley all introducing new models for the post-war era. For the first time ever, the AA's membership ran to more than 500,000 and while times were hard, consumerism would hit with a vengeance in the 1950s.
Over the coming years we would see the introduction of now iconic brands such as Ferrari (1947), Porsche (1948), Lotus (1951) and Lamborghini (1963). The Fiat 500 burst onto the scene in 1957, a year before the Austin Healey Frogeye Sprite – the original mainstream budget sportscar. The first British motorway opened in the same year; the M58 Preston bypass is now part of the M6.
In 1959 the Mini arrived and changed small-car motoring forever with its efficient design, brilliant handling and front-wheel drive. Six years later, in 1965, the first Japanese cars went on sale in the UK, with the charge being led by Daihatsu, Toyota, Honda and Datsun (later Nissan). In those days these oriental upstarts were eyed with suspicion and dismissed by British rivals – a move they would later come to regret.
Over the next half a century we'd have an oil crisis, and British Leyland would become Austin Rover then MG Rover before disappearing altogether. People carriers would surface, only to be superseded by SUVs and crossovers, while the British car market would become dominated by German brands that just a decade before were very exclusive. Once-independent marques would amalgamate or collaborate, and people would stop buying their new cars, preferring to pay for them in instalments instead, via a PCP.
The last decade has seen high-tech features become ever more important to car buyers who replace their cars more frequently than ever thanks to the pace of change. Equipment that was once available only in luxury models has filtered down to superminis and city cars – features such as Auto Emergency Braking, satellite navigation, heated seats and even heated steering wheels.
However, what's set to come will be even more impressive, with car makers shoehorning ever more technology into their cars. This technology will make our vehicles safer, cleaner and more luxurious than ever before, but instead of buying cars we're set to rent them instead. That's the view of 13 motoring experts who we spoke to – people at the sharp end of the car industry. They gave us their predictions of how quickly the motoring landscape is set to change over the course of this century – and beyond.
The concensus of our expert panel is that within the next decade in-car internet will become the norm, allowing you to communicate with your appliances at home while cars will also talk to each other, leading to fewer crashes. All of this tech will coincide with cars being able to take on more of the driving, with self-parking cars becoming standard issue.
Look forward another decade (10-20 years' time) and autonomous cars will allow us to work, sleep or eat as we're whisked from one destination to another. The unknown is how quickly this will happen, as laws and insurance regulations might slow the pace of change – but what isn't in doubt is that this is coming.
As cars become ever more complex and laden with technology they'll also get a lot more expensive. With people less bothered about owning their car they'll be happy to rent a vehicle as and when they need one, whether that's for a short trip from one side of town to the other, or to go away for a week's holiday. As has already started, hybrid vehicles will become much more common while electric cars will also become more usable as costs drop and real-world range increases.
You might think that the days of diesel cars are numbered, but our experts reckon the decline of these – along with petrol-engined cars – will be more drawn out than you might think. Hydrogen will become a viable fuel source, selling alongside electric vehicles in the longer term, driven largely by Governments forced to focus on cleaning up our air, which is why renewable energy will be at the forefront of our transport systems.
So while the changes we've seen over the past eight decades have been all-encompassing, what's coming in the next 80 years is far more impressive. Our transport systems are set to undergo a revolution with every aspect set to change beyond all recognition. Throughout the year we'll be giving you an insight into how vehicle crime, the driving test, car ownership and technology are all set to evolve at an unbelievable pace. Make sure you join us as it's going to be quite a ride.
Richard Dredge
March 2018