HPI CONJURES UP HOLLYWOOD'S MOST ICONIC VILLAINOUS VEHICLES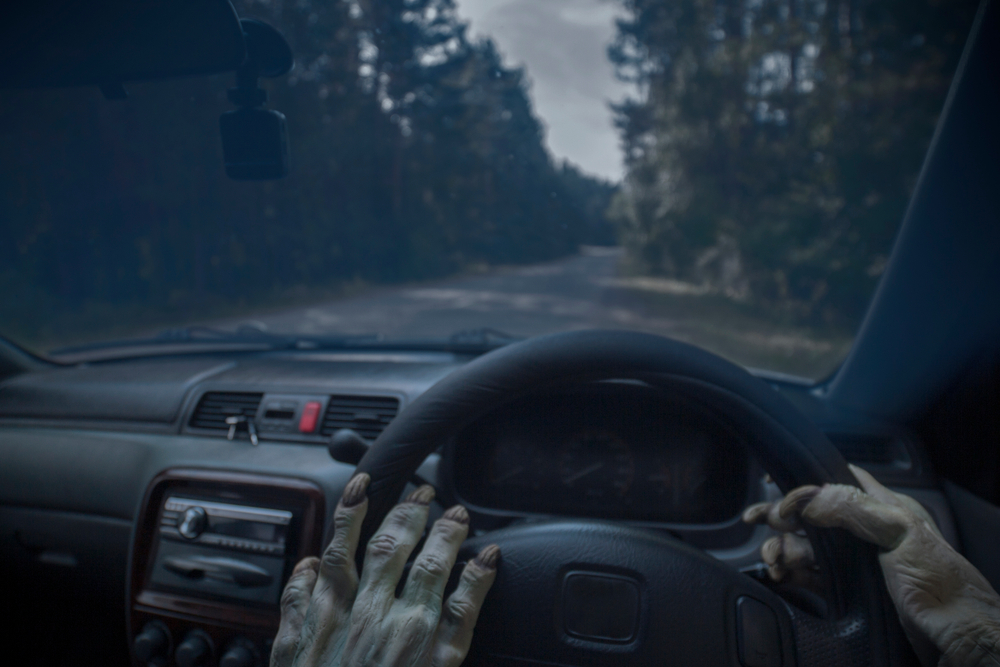 Scariest vehicles from the movies are revealed in Halloween poll
HPI, part of Solera Holdings, Inc., a global leader in risk and asset management data and software solutions for the insurance and automotive industries, digs up the creepiest movie cars for Halloween.
Automotive data expert HPI has unearthed its top creepy cars from the silver screen following its latest poll amongst its team of motoring editors.
Fernando Garcia at HPI said: "Halloween is looming and the team here thought it would be great fun to recall some of the cars playing starring roles in movies that have given us the chills over the years.
"The HPI team has compiled some menacing movie motors ranging from possessed trucks and sports cars to classics and even an ambulance!"
The Top 10 list of fearful films to feature cars or trucks:
10. Maximum Overdrive (1987) – Directed by the master of horror Stephen King, this features a collection of marauding vehicles including a whole fleet of sinister semi-trailer trucks that go on a murderous rampage.
9. The Wraith (1986)- A high-performance Dodge M4S prototype with a mysterious teenage driver (Charlie Sheen) who's out for revenge.
8. Duel (1971) – Directed by a young Steven Spielberg this chase thriller features a 1955 Peterbilt 281 tanker truck driver with a major case of road rage hell-bent on revenge against motorist (Dennis Weaver) down a deserted highway.
7. The Car (1977) – A supernatural black 1971 Lincoln Continental rampages the roads in this seventies road movie.
6. Zombieland (2009) – Woody Harrelson's Cadillac Escalade is the perfect vehicle for surviving the zombie apocalypse – especially when pimped up with a snowplough on the front end!
5. Death Proof (2007) – Quentin Tarantino's grindhouse flick sees a serial killer stuntman (Kurt Russell) using his death-proof stunt car to create elaborately staged accidents where he murders young women. The two death-proof cars used in the film are the 1970 Chevy Nova and the 1969 Dodge Charger.
4. Jeepers Creepers (2001) – the famous classic vehicle that terrorises two siblings on their way home from spring break is a 1941 Chevrolet COE (Cab Over Engine). Unmistakably creepy especially with its registration plate, BEATNGU.
3. The Evil Dead (1982) – The notorious eighties video nasty also features an Oldsmobile Delta 88 that belonged to director Sam Raimi when he was in high school. It has appeared in all three Evil Dead films and eventually, it gets its own body armour, spinning death-blades attached to it, and even travels through time.
2. Ghostbusters (1984) – Popular 80s blockbuster Ghostbusters is more of a comedy that a horror movie but the iconic ECTO-1, originally a 1959 Cadillac Ambulance, plays a memorable role as the ghost fighting machine we all know and love.
1. Christine (1983) – Another Stephen King adaptation this is the ultimate four-wheeled fury. A beautiful but berserk 1958 Plymouth Fury in fact, with a penchant for regeneration and mowing down innocent people all in the name of love for its besotted owner.
Ends
Notes to editors:
About cap hpi
cap hpi provides decision support data and software solutions spanning vehicle valuation, validation, collision, mechanical repair, and total cost of ownership. cap hpi helps users make smarter automotive decisions by providing one source for data and software solutions that uniquely span the whole vehicle lifecycle; new, used and future vehicle valuation, validation, collision, mechanical repair and total cost of ownership.
All data is uniquely connected by the cap hpi code and a single methodology across all markets and sectors.
cap hpi puts technology at the centre of all data activities, from collection and processing, through to delivery and the development of new applications. It operates from an international hub in the UK; that ensures its systems, coding, data collection processes, and valuation methodologies are consistent, scalable, repeatable and of the highest quality for every country. Valuations and forecast data are managed by local industry experts to ensure insight is added to each data set to enhance accuracy.
cap hpi operates as part of Solera, a global leader in risk and asset management data and software as a service (SaaS) solutions for the automotive and insurance industries.
About Solera
Solera is a global leader in risk and asset management data and software solutions for the automotive and insurance industries. Solera is active in over 90 countries across six continents. Solera has over 235,000 customers and partners, including many of the largest U.S. and European P&C insurance companies and most of the world's largest vehicle OEMs, as well as national governments, financial institutions, vehicle dealership, vehicle repair shops, salvage yards and vehicle buyers and sellers. For more information about Solera visit www.solera.com.