Should I Buy an Electric Car?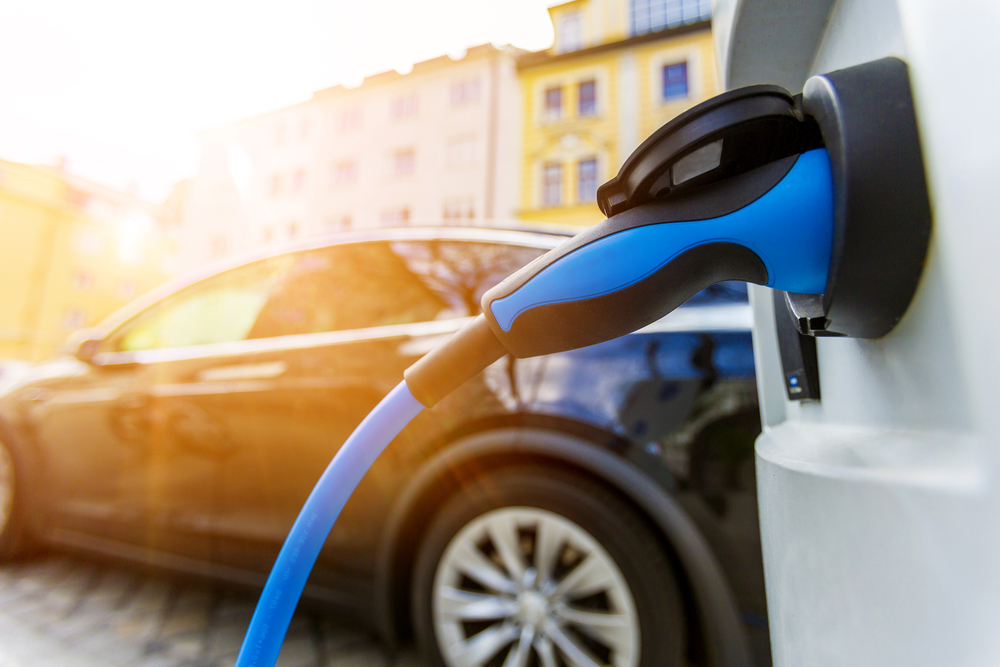 If you're about to sign up for a new car, whether it's as an outright purchase or on a PCP, you're probably feeling overwhelmed by the number of different models to choose from – as well as the growing number of fuel types. As well as petrol and diesel there are hybrid and electric cars, all of which have their devotees.
In previous blogs we've guided you through the basics of electric cars and explained the different types of electrified vehicles, while last autumn we produced an article called 10 things you should know about electric cars, all of which should help you with your purchasing decision.
With sales of electric vehicles (EVs) constantly increasing, many buyers who previously wouldn't have even considered buying one are starting to waver. Part of this is because the number of EVs to choose from is growing, while more and more of us know someone who has already taken the plunge.
In the next few years we're set to see an explosion in the number of EVs available, as mainstream brands unleash the models they've been developing over the past few years. These will be cars designed from the outset to run on electricity, so they'll feature spacious interiors and boots, will be good to drive and will be built in significant numbers, which should help to keep purchase costs down.
While there's a raft of great EVs just around the corner, many of today's models are based on conventionally powered (internal combustion engine, or ICE) cars, so they're necessarily compromised. Examples include the Volkswagen e-up and e-Golf along with the Kia Soul EV and Ford Focus Electric, all of which feature a reduced level of practicality because they were designed to be powered by an engine.
It's no coincidence that it's these models which also tend to have the shortest ranges; how far a car will travel on a single charge is directly related to the size of the battery pack, and EVs that are designed from the outset to run solely on electricity can generally accommodate a bigger pack.
So while the electric Ford Focus can manage just 139 miles on a single charge, and the Kia Soul EV can do 155 miles, the Nissan Leaf and Renault Zoe can notch up 235 and 250 miles respectively. Spend a lot more cash on a premium EV and you can squeeze 298 miles out of a Jaguar i-Pace and up to a whopping 393 miles from a Tesla Model S, depending on which model you choose.
While the car's range (how far it can go on a single charge) is crucial to many buyers, most EVs are bought in a bid to cut motoring costs. This is where an EV can really score, as most of them are designed with economy in mind. That's less the case for the i-Pace and Model S admittedly, but the cost of maintenance over the first three years and 30,000 miles is low for most EVs.
Cheapest of the lot to run is the madly impractical Renault Twizy, with its limited range and just two seats. The French quadricycle is rated at just £409 for those first three years, whereas the more usable Volkswagen e-up is pegged at £458. These costs are just for the routine servicing though; you'll also need to factor fuel and depreciation into the equation, and in some cases the cost of a battery lease too.
If the Twizy and e-up are of little interest because of their limited practicality, move up to a Nissan Leaf or a Renault Zoe and the maintenance costs over those first three years are just £497 and £502 respectively. That works out at just £165 or so per year for what are eminently usable EVs with excellent practicality, and a useful real-world range of well over 150 miles. If range is your focus, these are the top 10 EVs with their maximum official range in miles:
Tesla Model S 100kWh – 393 miles
Tesla Model S 75kWh – 304 miles
Jaguar i-Pace EV400 – 298 miles
Renault Zoe Dynamique Nav 40kWh – 250 miles
Nissan Leaf 2.Zero – 235 miles
Volkswagen e-Golf – 186 miles
BMW i3 94Ah – 186 miles
Hyundai Ioniq Electric Premium – 174 miles
Kia Soul EV – 155 miles
Ford Focus Electric – 139 miles
If you're able to get the right deal on a Volkswagen e-Golf it could be worth a punt, as service costs of £515 mean it's not much more to maintain than a Golf 1.0 TSI 85 S, which is pegged at £449. The equivalent figures for the Hyundai Ioniq, Ford Focus and Kia Soul are £525 (£601), £533 (£723) and £552 (£586) respectively. The service costs for an equivalent conventionally powered vehicle are in brackets, so you can see just how favourably the EV compares in terms of running costs. You'll also save a packet on fuel costs, although depreciation can be (but isn't necessarily) more severe. If running costs are your focus, these are the 10 EVs with the lowest maintenance bills over the first three years and 30,000 miles:
Renault Twizy 13kW – £409
Volkswagen E-Up – £458
Nissan Leaf 150 Visia – £497
Renault Zoe 92 Expression Nav – £502
Nissan e-NV200 109 Acenta – £506
Volkswagen 135 e-Golf – £515
Hyundai Ioniq 120 Premium – £525
Ford Focus Hatch Electric – £533
Kia Soul – £552
Jaguar I-Pace EV400 S – £749
As well as the range and the running costs, something that puts off many potential EV buyers is the cost of a replacement battery pack. If you're buying a new EV you're unlikely to be affected by a failing pack because so far they seem to be lasting extremely well, and all EVs come with a battery warranty that lasts at least five years.
At the bottom end of the warranty scale are the Nissan e-NV200 and Ford Focus which get five years' cover; the Kia Soul EV comes with seven years. But with eight years being the norm you're unlikely to keep the car long enough to have to worry about the battery pack being out of warranty; the Leaf, i-Pace, Tesla Model S and Model X, Smart ForTwo, e-Golf, Zoe and Ioniq all have an eight-year battery guarantee.
As you can read in our previous articles, there are lots of other things to consider such as charging times and charger availability, reliability and other running costs. But with EVs now the only cars that aren't subject to road tax, and real-world usability increasing every year, even if an EV isn't right for you now, the chances are that by the time you replace your next car purchase, an EV may well fit the bill.
Richard Dredge
April 2018
Before buying a used vehicle it's important to find out as much about its history as possible. An HPI Check will tell you if the car's been involved in a serious accident, is stolen or subject to an active finance agreement. Before you commit to buying, enter a number plate below and get the facts!
Get an instant HPI Check® now