Electric Car Service & Maintenance Costs
Are you wondering about the cost of an electric car service compared to diesel and petrol?
Electric car service and maintenance costs are generally lower than for petrol and diesel.
Below is a comparison for three models where there is a diesel and petrol version in the range. All are automatic models to keep the comparison as similar as possible as there are no manual electric vehicles.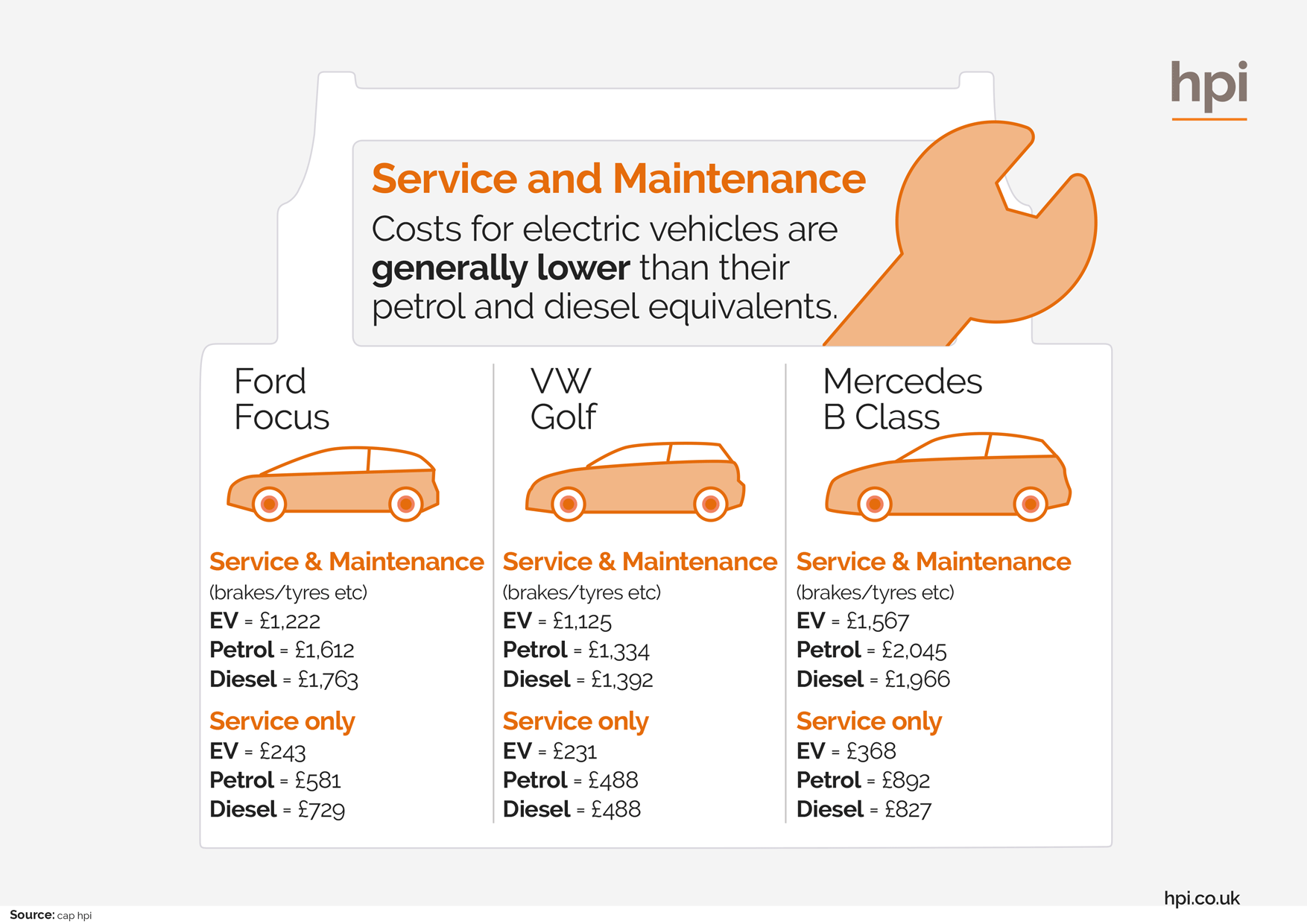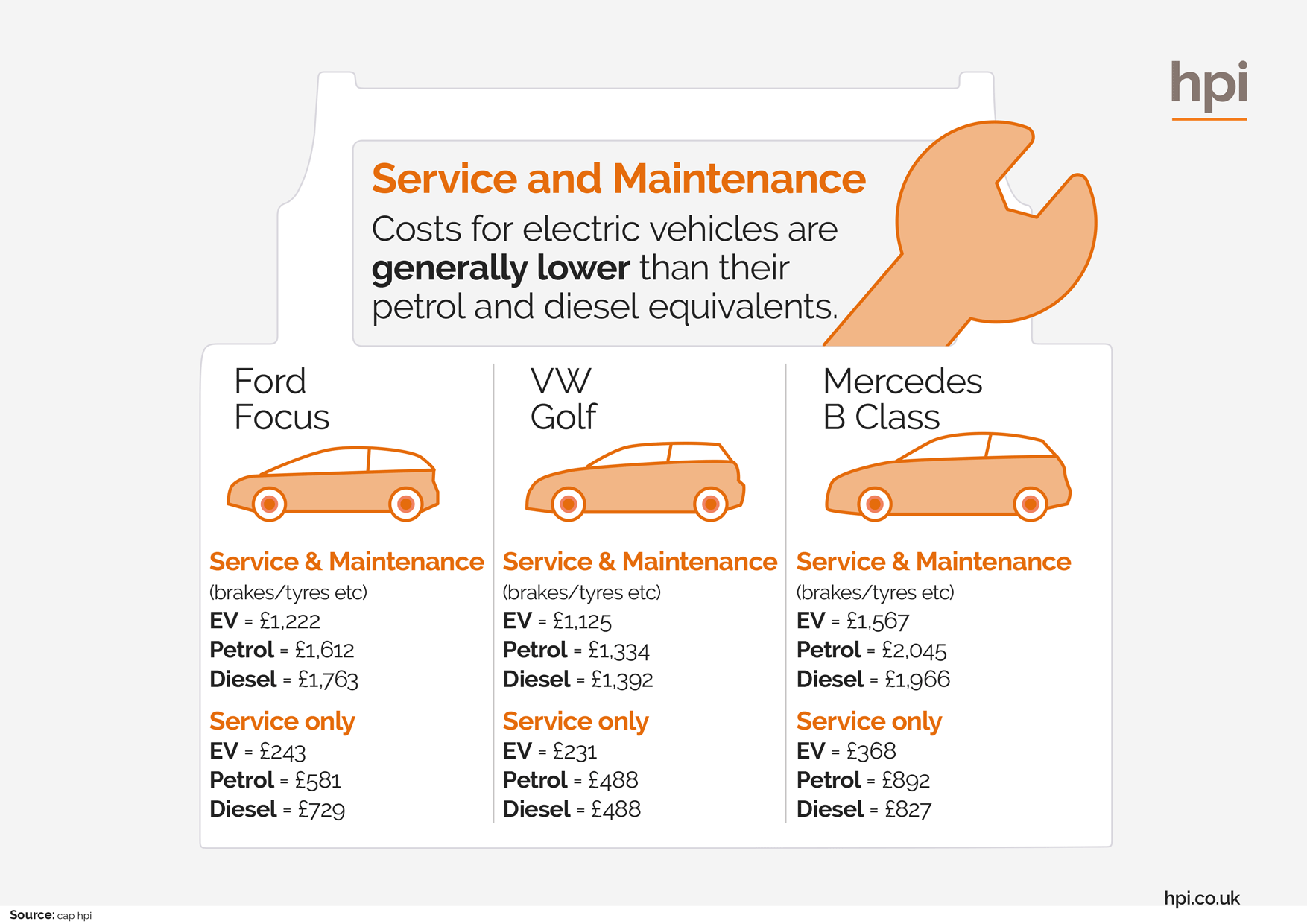 Note: Tyre sizes are the same with the exception of the Mercedes where the rim size is the same but with a different aspect ratio.
Find out electric car service and maintenance costs with our free tool below. Service and maintenance costs are included as part of our free, easy to use valuation service.
Our free valuation tool will tell you:
Current market values for private sale, trade-in, forecourt and price at new
Past, current and future trade-in values
Total cost of motoring, incl. running costs, and costs for service and maintenance
Our valuation tool isn't just for electric cars, you can check service and maintenance costs for petrol and diesel cars too.
Get a free valuation now!