Electric Car Facts & Stats
Electric cars are quite a hot topic right now, particularly since the government announced its ban on the sale of new diesel and petrol only cars by 2040. For those who want to do their bit to improve air quality, switching to an electric car is a perfectly feasible option once you know your your electric car facts.
In our infographic below we've pulled together some interesting facts about electric cars that you should consider when deciding if switching to electric is right for you. We look at electric car range, electric car charging to depreciation and electric car road tax.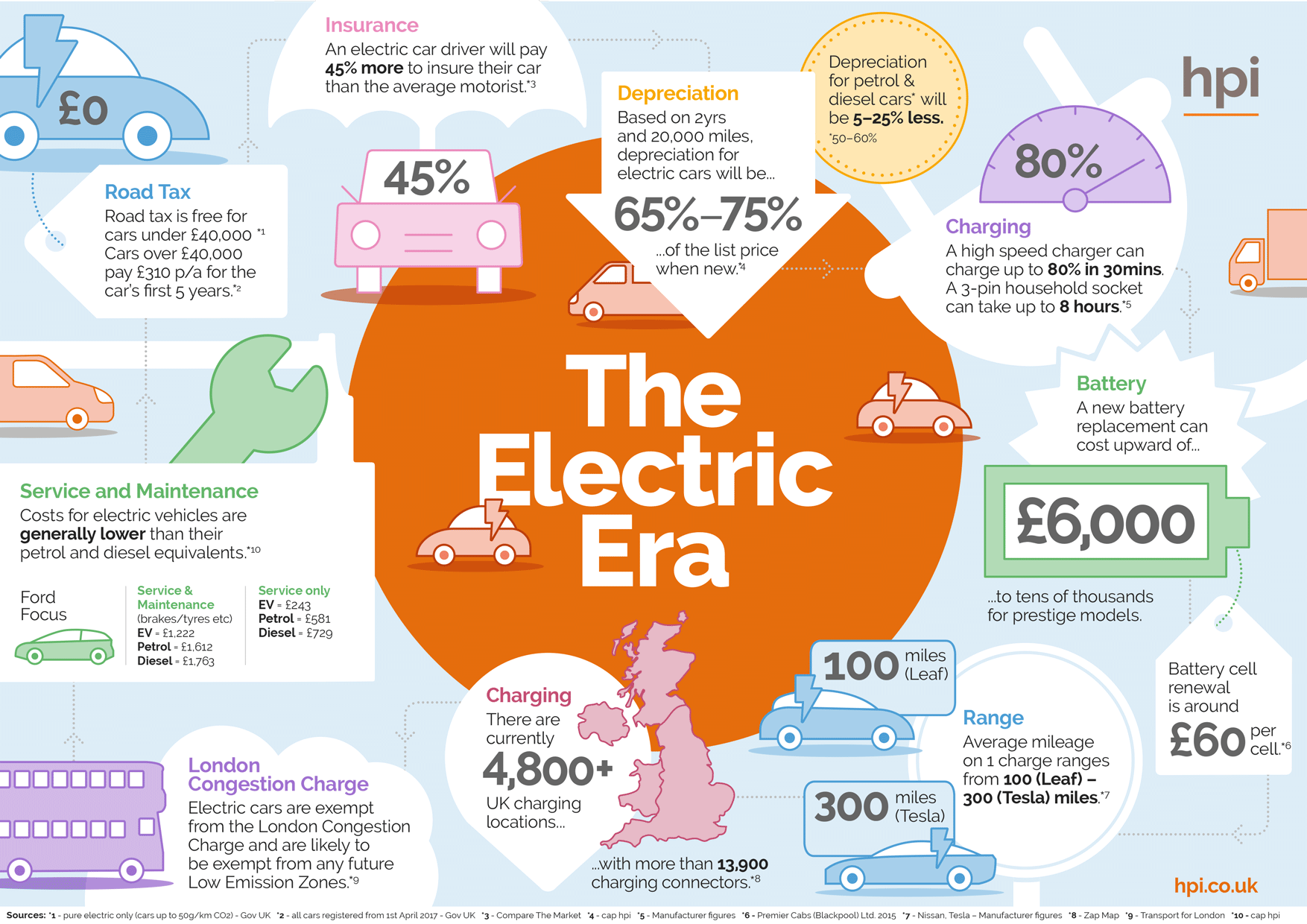 Thinking of buying or selling a car? Visit hpi.co.uk for the best information available on any car