Vehicle Depreciation: Petrol or Diesel
With so many factors to consider, there's no right or wrong answer when deciding whether to buy a petrol or diesel car.  Much will depend on your planned usage and whether the car meets your needs. Understanding how well a vehicle holds its value is an important factor for many car buyers, particularly in the first 3 years.
With that in mind, we've compiled a market analysis across various car types so you can compare petrol and diesel side by side and hopefully make a more informed car buying decision.
Petrol or diesel? You decide…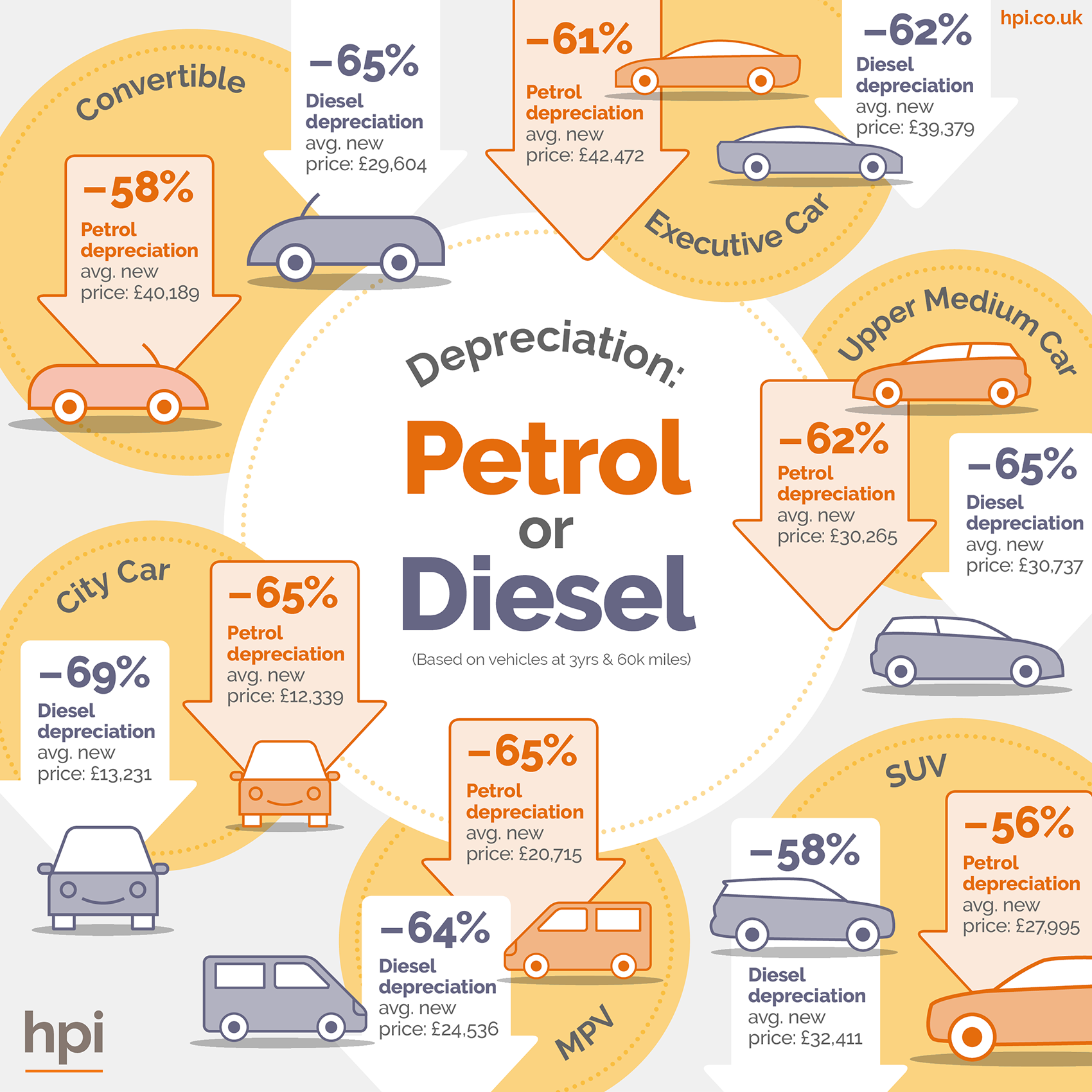 Use our free valuation tool to find out the current and future value the car you're looking to buy: