Should I buy a used diesel car?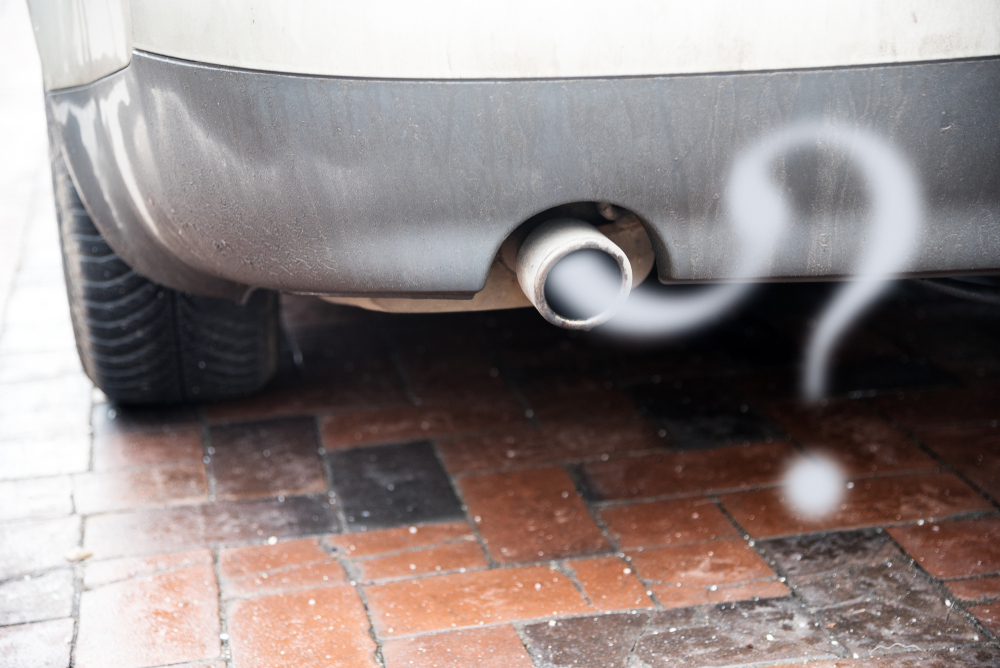 Last week we gave you the inside track on buying a new diesel car; this week we're turning our attention to the used car market, in which much greater numbers of transactions are made. Compared with the two million or so new car sales in the UK each year, around eight million used cars change hands. Thanks to the boom in diesel car sales up until 2017, many of those second-hand cars are powered by this rather than petrol – but should you buy one?
In recent times diesel has had an incredibly bad press, with a lot of misinformation being disseminated through the mainstream media. One of the key myths peddled is that values of diesel cars have collapsed, when in reality nothing could be further from the truth. There's still appetite in the used market for diesel cars, but supply of newer cars has slightly reduced because of the smaller numbers of new diesels being sold since 2017. Diesel's share of the new market was around 50% not that long ago, but by 2017 this had dropped to 42%, just 32% in 2018, and so far this year the figure is an extremely low 28%.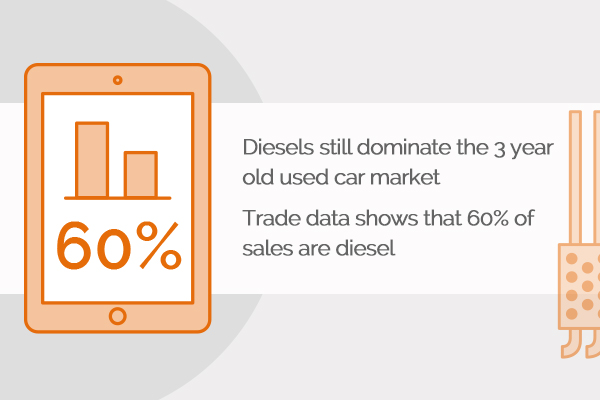 We reckon that by 2025 diesels might account for just 15% of the new-car market, and next year will mark a turning point in the used car market, because that's when the final peak of ex company diesel cars will be entering the used-car market. These were purchased in late 2016 and early 2017 and they'll get to the end of their three-year terms. From the middle of next year the supply of recent used diesels will diminish ever further – but with little evidence of reduced demand for these second-hand vehicles.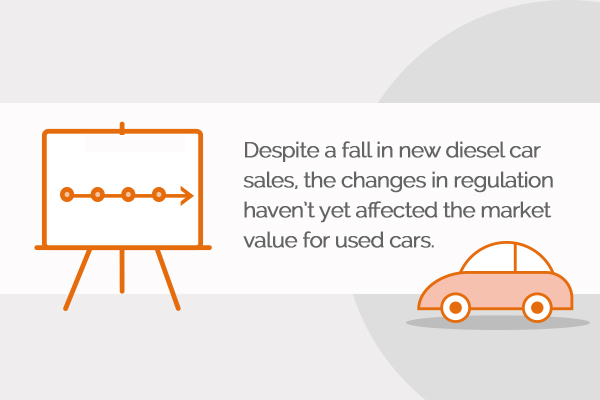 Normal rules would mean that this change in the balance of supply and demand would see values going up – we haven't seen this, but what we have seen is fairly normal deflation. As a result, if you were hoping to snap up a bargain thanks to values of used diesel cars being in free fall, you'll be disappointed. That's the bad news; the good news is that values are likely to remain healthy, so you shouldn't lose your shirt by purchasing one.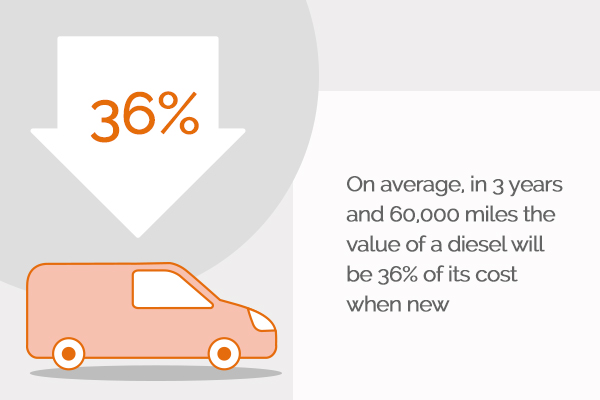 In the previous article we raised the spectre of buyers opting for or against diesel because of four key considerations: running costs, air quality, the driving experience and restrictions on use. Here's what you need to know about each of these areas if you're in the market for a second-hand diesel car.
Running costs
The bigger the car the greater the difference in fuel costs between petrol and diesel. Petrol-powered SUVs and large saloons or estates tend to be very thirsty and for these, diesel is still the most sensible option from a fuel costs point of view. However, maintenance costs tend to be higher because of the diesel engine's increased complexity which can lead to reduced reliability (and hence bigger repair bills).
Insurance costs tend to be no higher, and road tax costs are normally lower because cars registered between March 2001 and March 2017 are taxed according to their CO2 emissions. And with diesel cars emitting less CO2 than petrols, road tax costs are correspondingly lower. So on balance a diesel-engined car should be cheaper to run than its petrol-powered equivalent, but buy something that then suffers from a string of mechanical faults, and any savings made elsewhere could soon go up in smoke. As it were.
Air quality
As discussed in the previous article on buying a new diesel, every few years the emissions standards are tightened up, and older diesels can become relatively very dirty. However, the reduced technology in these older cars also potentially means better reliability; diesel particulate filters (DPFs) weren't required before September 2011 for example (although some cars did have them), and it's these that cause many low-mileage diesel owners a lot of problems and expense.
The simple truth is that if you buy a pre-Euro 6 diesel-engined car it will be much less clean than one that complies with the Euro 6 standards. Buy a car that doesn't even comply with Euro 5 standards (so it doesn't have a DPF) and it'll be spewing out quite a mix of toxic emissions every time you drive it.
The driving experience
Most of what was written in the article on buying a new diesel applies here, but with one potential difference. If you buy quite an old diesel-engined car (probably at least a decade old), its power delivery might be quite peaky – so it has plenty of muscle low down the rev range but this then peters out quite quickly as the revs rise. Older diesel engines also aren't as flexible as their newer counterparts, so they're not happy at low revs when pottering around at low speeds. But you soon get used to this, and for motorway driving an older diesel can still excel. Certainly if you're towing or you're buying a large vehicle such as an SUV, diesel still makes the most sense – and in many cases it's all you'll be able to buy anyway, with few petrol-engined large cars sold over the past few years.
Restrictions on use
This is the big unknown. Many local authorities are introducing Clean Air Zones (CAZs) in a bid to reduce the amount of air pollution on urban streets. Some councils are targeting commercial vehicles, buses and taxis rather than cars – but in some areas restrictions are being placed on private cars too.
When private cars are included in CAZ plans, it tends to be only older models that are affected. We don't know of any CAZ that imposes any restrictions on any diesel that complies with Euro 6 emissions standards. Having said this, while a Euro 6 diesel is likely to be no older than September 2015, petrol-engined cars have to be only Euro 4 compliant, which means registered after January 2006. So if you're on a tight budget and you're set to drive into a Clean Air Zone a lot, you can buy a much older (and less valuable) petrol-engined car, and still be exempt from any charges.
Verdict
If your budget is tight and you do a lot of urban driving, buying an older used diesel could prove to be an expensive mistake because of charges to enter Clean Air Zones. If you're a low-mileage driver and you buy a diesel-engined car with a diesel particulate filter (DPF) you're likely to have problems, as these get clogged up if they're not allowed to get hot regularly. But for many buyers going diesel still makes sense, especially if it's a Euro 6-compliant vehicle, and even more so if it's a big vehicle that would cost a fortune to run in petrol form.
Richard Dredge
July 2019
Use our free hpi emissions checker below to check the Euro emissions standard of your car.
Disclaimer: This tool is intended for personal use as a guideline only. We rely on data sourced directly from our partners. However, we provide no warranty as to the accuracy of the information and accept no legal liability or responsibility for its accuracy. Older or more unusual vehicles may not be covered by this tool. If you have concerns about your vehicle's emissions you should consult with the retailer or manufacturer for more information.