The Future of Diesel – Diesel Facts & Stats
The future of diesel cars is a hot topic right now and there is a lot of worrying information flying around that doesn't paint the brightest picture for diesels.
With that said, we decided to pull together some interesting diesel facts and statistics that may well surprise you.
Have diesel values been affected? Diesel vs petrol – how does diesel fare against petrol when it comes to air pollution? Are people still buying diesel cars? What kind of surcharges are being imposed on cars that don't meet Euro Emissions Standards.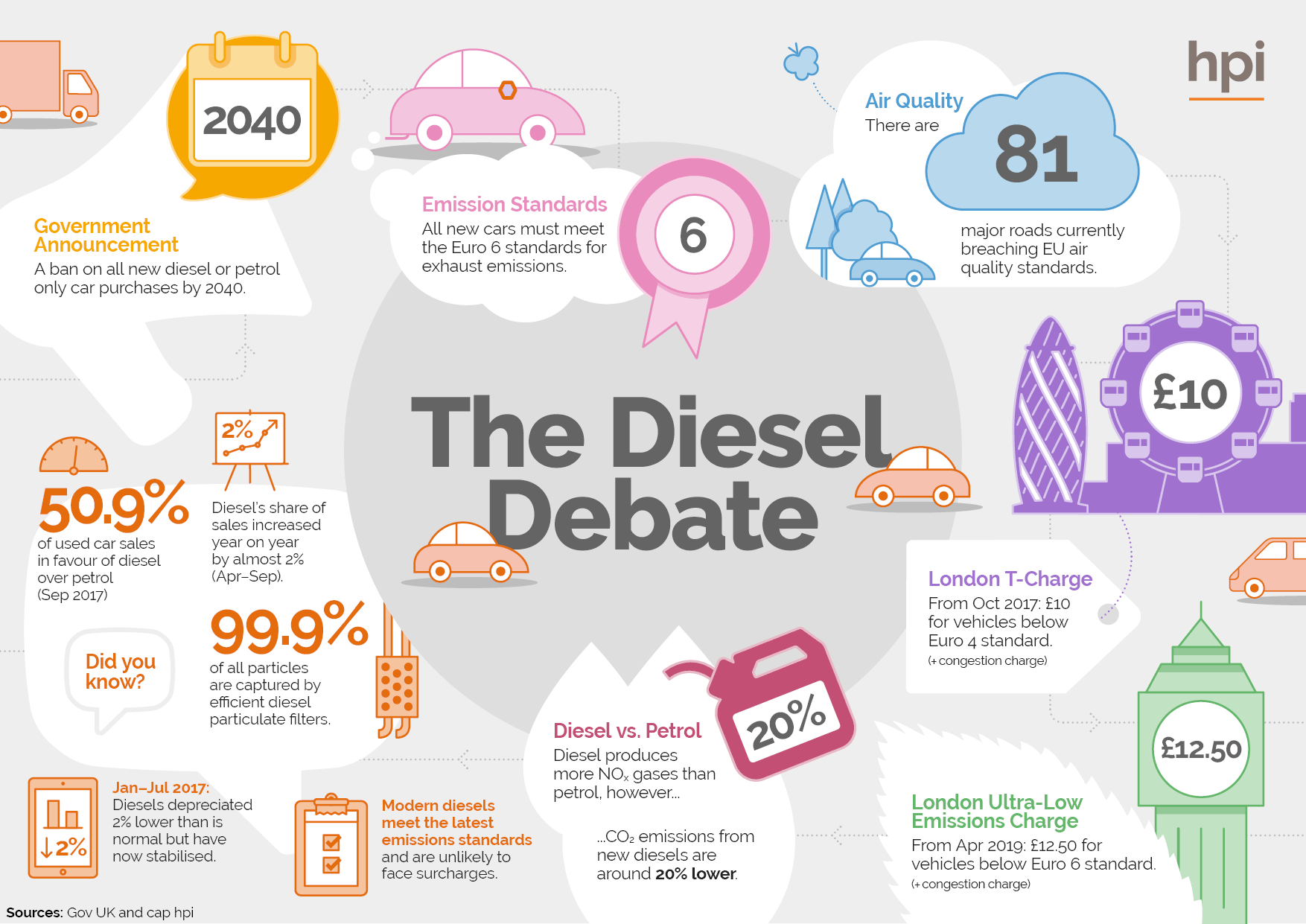 Use our free valuation tool to find out the current and future value of your diesel