The True Cost of a Clocked Car
Car clocking (falsifying a car's mileage to inflate its value) is a growing problem that not everyone is aware of. Below we share some shocking facts on the topic and explain how buying a clocked car could affect you.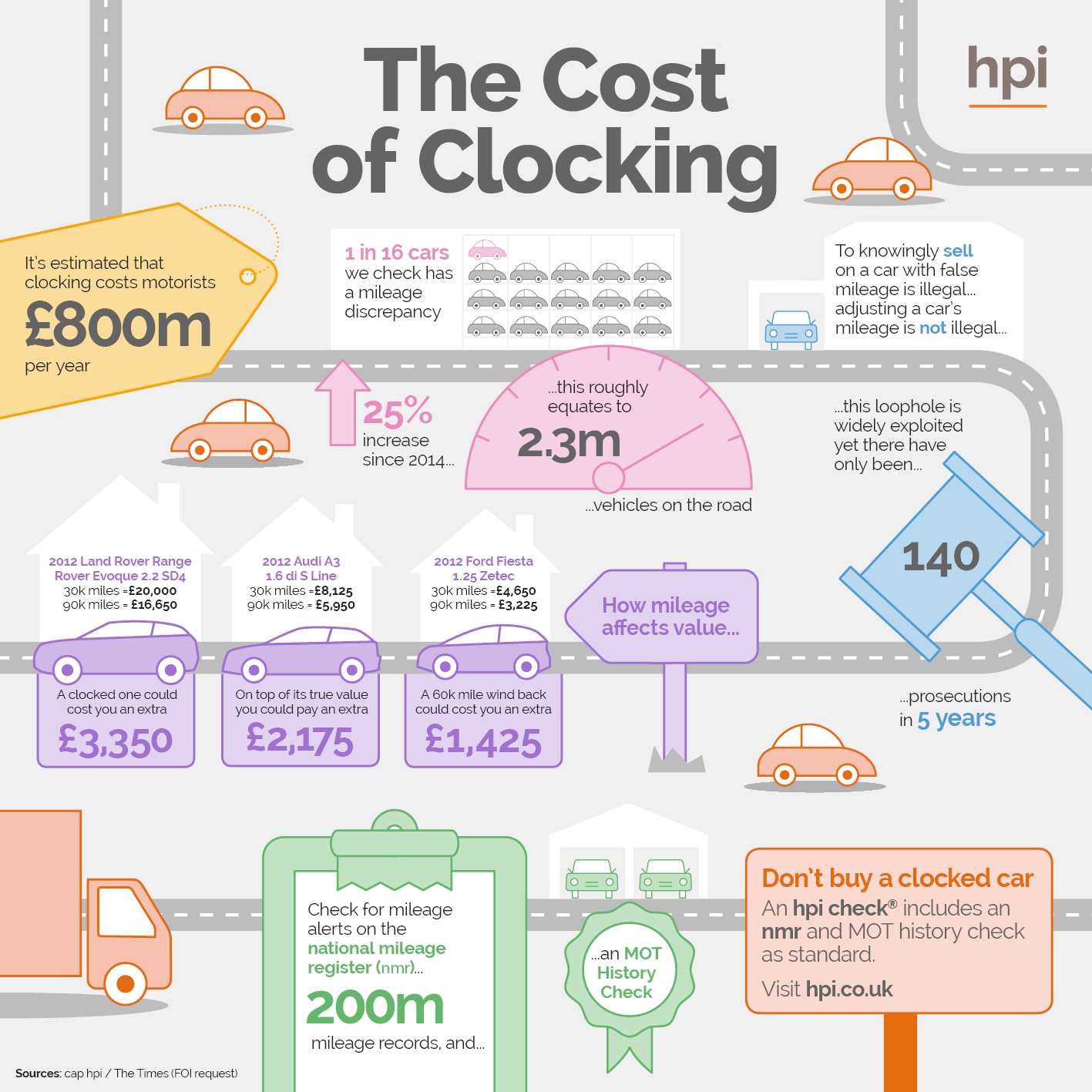 Our free MOT History check will show you the mileage recorded at every MOT test, allowing you to spot any abnormal or inconsistent readings. Stay one step ahead of scammers check now!