Insight: the realities of car ownership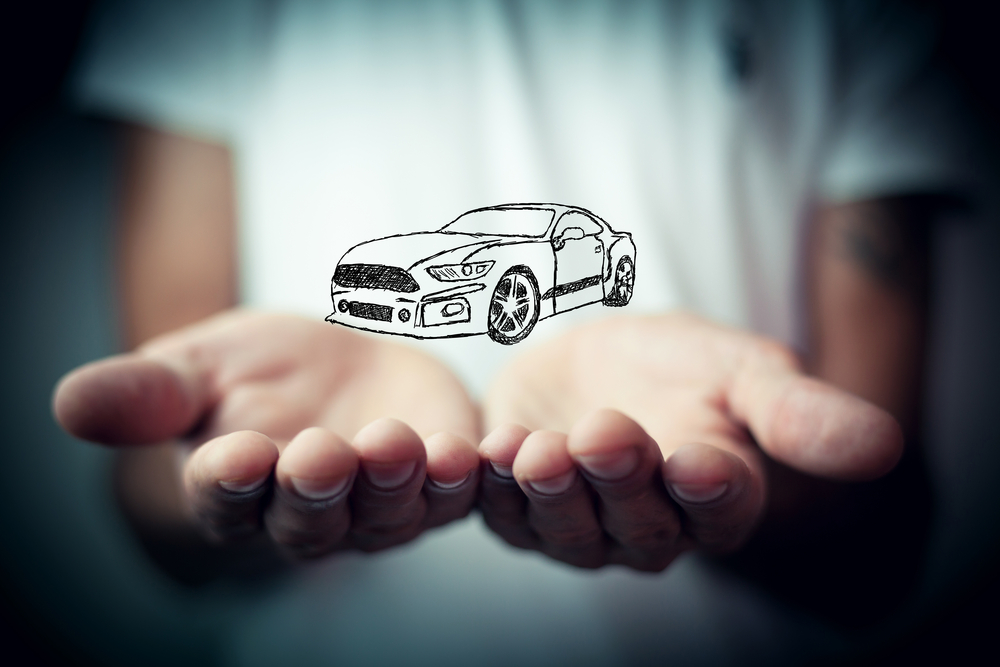 According to official figures, 48.6 million people hold a driving licence in the UK, with 8.1 million of these being a provisional licence. Meanwhile, there are around 38 million vehicles registered in the UK, about 32 million of which are cars. Not all of those vehicles are in use and many of those drivers are not active, but of those who do own a car and drive regularly, you would be hard pressed to find two with identical circumstances.
Where we live, how we're employed, whether or not we're single and whether or not we have children are just some of the many factors that decide how we use our cars and how important they are to us. So when we recently did a survey into car ownership it threw up some fascinating results, while also confirming a lot of things that we suspected were the case.
In the latter category we weren't surprised to see that more than four-fifths of drivers aged under 25 have only ever owned one car. More surprising is that more than a quarter (26.3%) of those aged over 65 have also only ever owned one car – although just over half (51.3%) of respondents in this age group have owned five cars or more so far.
It was completely predictable that the proportion of drivers who had sold a car rose with each age group, starting with 30.8% of those aged 18-24 having gone through the transaction process and this rose to 86.3% of respondents aged 65 or more. The reasons for selling are many and varied, but perhaps the most striking is the fact that almost one in 10 (8.8%) of drivers aged 45-54 decided that they simply didn't need a car any more. The same proportion of this set of ex-drivers also bailed out because their cars were getting too expensive for them to run.
Few eyebrows were raised in the HPI office when we saw that 72.1% of drivers aged 45-54 had sold their car simply because they wanted something newer or better. This was by far the most common reason for people selling their car, apart from in the 18-24 group. Here, almost three-fifths (58.7%) of owners sold their car because they were having so many problems with it. Who knows how many hands those cars then passed through, with subsequent owners then selling on each time they were frustrated by poor reliability.
Another surprise thrown up by the survey was how many owners keep track of the value of their car, even if they're not gearing up to sell it. Each successive age band shows less interest in their car's worth, with just 17.5% of those aged 65 or more bothering to keep track. But almost two-fifths (38.6%) of respondents aged 18-24 care about how much their car is worth – which is perhaps unsurprising as that's exactly the same proportion of this age group that had switched cars because they were bored with their old one and fancied a change.
As car owners get older they're more inclined to just "keep an eye on the market", rather than make a concerted effort to keep track of their car's value by using an online app. But the youngest drivers seem to be in love with online valuation services, with as many as 83.3% of those aged 18-24 using one of these to keep up to date with how much their car is worth. And yet in this group just 30.8% of those who took part have ever sold a car – although many will have scrapped one, having bought something on a tight budget, only to find after a period of driving that repairs are needed which will cost more than the car is worth.
Of those who sold a car, the older the seller the fewer places they analysed when setting the price. Those at the younger end of the spectrum generally used at least two sources with some using three, and it was these owners who are way out in front when it comes to using online valuation tools, with more than four out of five (84.4%) using one. The age group next most likely to use such a tool was 55-64 – with just 28% taking this route. Meanwhile, just 17.4% of car owners aged 65 or more use an online valuation tool despite these mostly being free.
We've already seen huge changes in the way people own and run their cars in recent years. Indeed, many people don't ever really own their cars any more as they sign up to a PCP with no intention of keeping their vehicle for more than three years. This model already accounts for more than four out of five new car registrations and that's only likely to accelerate. However, as we shift from ownership to usership, with subscription services becoming more commonplace things will change once again. Things don't stand still for long when it comes to car ownership…
Richard Dredge
January 2019