The fastest-selling used cars in the UK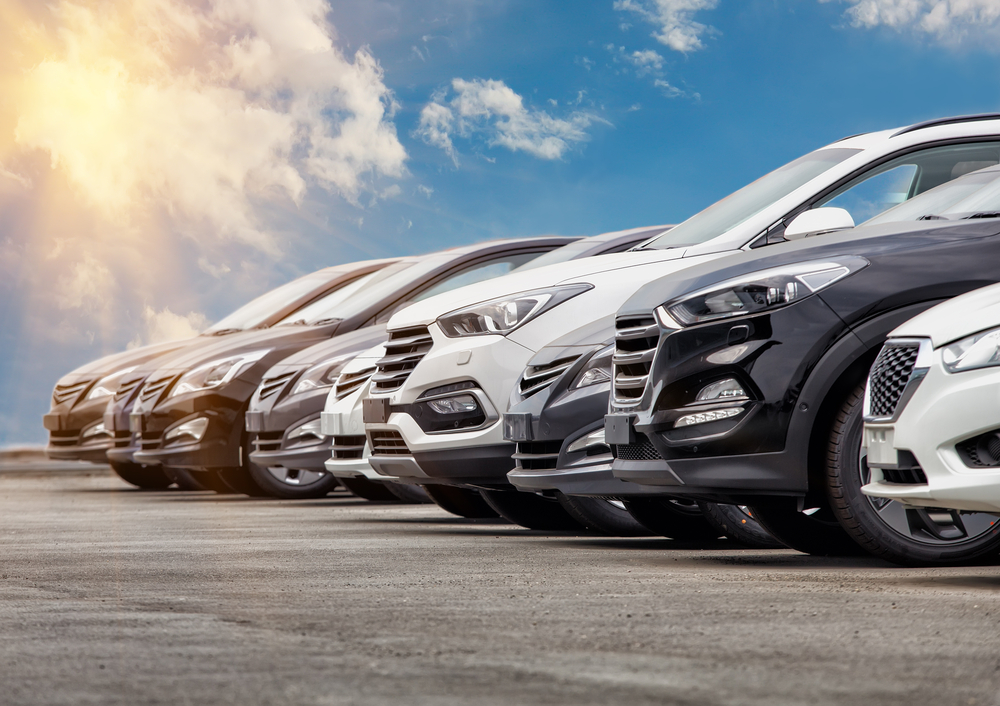 Proving that we don't sit still for long at cap hpi, our boffins have once again been busy number crunching. This time they've been analysing vast amounts of data to see which are the fastest-selling cars in no fewer than 100 towns and cities around the UK. From Truro to Aberdeen and Belfast to Norwich, if you want to know what the five most popular used cars are, you can use the tool at the bottom of the page and find out.
You can also search the other way round, so if you want to know where Honda Civics or Nissan Jukes sells the fastest (Rochester and Blackburn, by the way), we've got all of the answers for you. In fact we've got the data on no fewer than 551 makes and models of car, from ultra-affordable vehicles such as the Citroen C1 and MG3 to more aspirational machinery including the Bentley Continental GT and Lamborghini Aventador.
With so many makes and models covered we've analysed data for a lot of older cars such as the Alfa Romeo 147 and Peugeot 307, as well as much newer models including the Kia Stinger and Abarth 124 Spider. If there's one thing this whole exercise has proved, it's how unpredictable the used car market is. Despite the fact that the Land Rover Defender has become something of a fashion accessory, you might think it would be most popular in rural areas, with farmers keen to buy them. But in fact the five most popular towns for this rough and rugged 4×4 are Gloucester, Chelmsford, Birmingham, St Albans and Bristol. That's probably because values have gone up since the Defender went out of production, so those who really need its off-road abilities will have bought cheaper alternatives.
Meanwhile, if you check out what's hot in Guildford, there isn't a premium brand in sight – despite this Surrey city being one of the wealthiest in the UK. While the recently released Skoda Kodiaq is the fastest-selling used car in Guildford and the Volkswagen CC claims second place, the Hyundai i800, Jeep Compass and Vauxhall Antara take the next three slots – with not a BMW, Lexus or Land Rover in sight. Indeed, if you look at where the Land Rover Discovery 4 sells the fastest, it's in Huddersfield, with Leicester, Doncaster, Redhill and Cleveland following. However, it's a different story if you look at the newer Discovery 5 instead: these change hands in Greater London more quickly than anywhere else in the country.
Meanwhile, the recently introduced (and costly) Aston Martin DB11 sells the quickest in Chelmsford, with Birmingham, Tunbridge Wells, Greater London and Bristol following. The Bentley Continental GTC sells most quickly in Warrington, Birmingham, Greater London, Edinburgh then Leicester, while in Cardiff it's value motors that are most in vogue: the defunct Volkswagen Fox and Chevrolet Cruze take the top two slots, while the Nissan Qashqai +2 and Suzuki Jimny take fourth fifth place – but in the middle of all this, in third place, is the costly and exclusive BMW i8 hybrid supercar.
As well as pinning down the five best-selling cars in each area, you can also find out how much the average selling price is. Lots of things will have a bearing on this, such as the typical age of car being sold along with how many miles it's done, but one of the things that can make the biggest difference to a car's value is the dealer's overheads. If their bills are lower than for an equivalents trader's in another city they can potentially afford to sell the car for less. Also, if a car sells quickly in one part of the country because there's plenty of demand, traders will be inclined to ask as much as they can.
So if you've had your eye on an Aston Martin Vanquish for a while, you're better off shopping in Birmingham than anywhere else because the average selling price here is £124,699; that's more than £20,000 less than the average Vanquish asking price in Chelmsford, where such cars sell more than two weeks faster. However, Bristol is one of the most expensive places to buy a Vanquish (at £153,372) which is perhaps why these Aston Martins take 114 days to sell compared with just 32 days in Gloucester. At the other end of the spectrum, in Paisley the average selling price of a Dacia Sandero is £5798, whereas in Southampton it's almost 10% more at £6334.
It's easy to spend hours looking through the results of our analysis, which was undertaken over the summer, so they're only a snapshot of the used car market over the past few months. Over time the results will no doubt change radically; after all, Perth can't be the capital of Smart ForFour sales forever (the Renault Twingo's cousin sells on average in just 18 days there). But we've got this covered too, because this initial exercise is a prelude to a new product that will soon be launching, which will give a continuous insight into the fastest-selling used cars around the UK.
Richard Dredge
November 2018