Future Classics Car Value Tool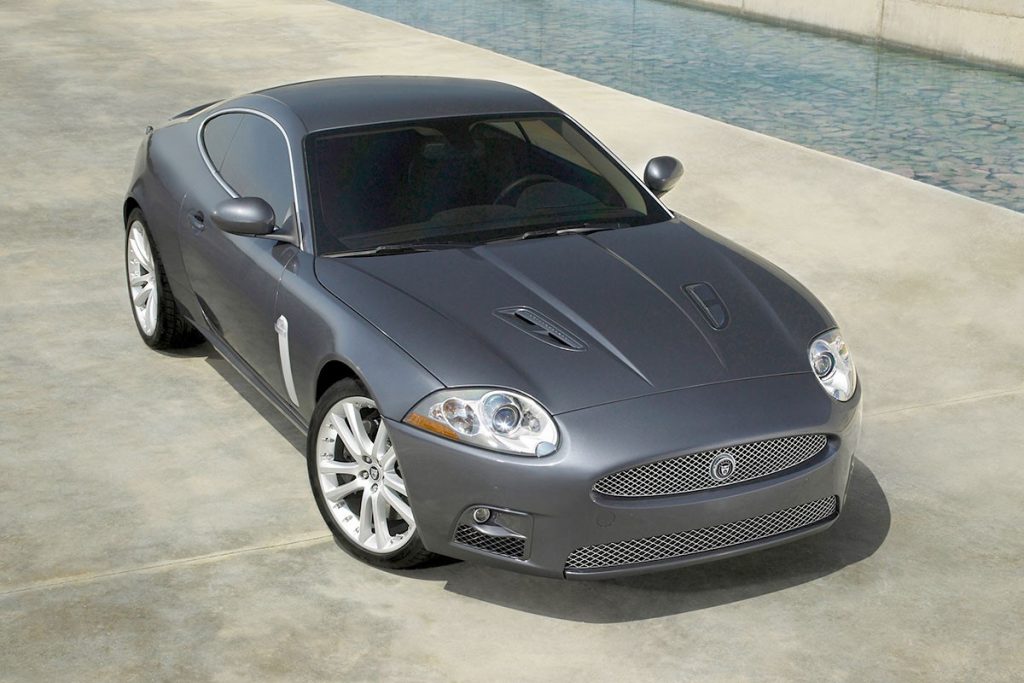 As soon as most cars leave the forecourt they start to lose value, and in many cases they do so up to the point where they are thrown away, worth merely scrap value. It's a phenomenon that we explained in a previous blog, called car depreciation and residuals explained. But not all cars become worthless; in many cases they level out before going up in value as the number of survivors dwindles.
In the past many mainstream models have gone on to become collectible. Mass-produced cars such as the Triumph Herald or Ford Cortina are now sought after by enthusiasts who spend significant sums of money on maintaining and restoring them, only to use them very sparingly. But these are cars that are already several decades old; jump forward to the last 20 years and things have changed dramatically.
In recent years cars have become much more disposable with many cars from the 1980s onwards becoming all but extinct. However, not all recent cars are likely to disappear altogether, as there's a whole swathe of models that already hold some appeal among enthusiasts and it's these cars that will continue to be collectible. Cars like the Mazda MX-5, Nissan 370Z and Honda S2000 are (or were) aimed at those to whom a car is more than mere transport. The focus is on fun and they sold in limited numbers as a result.
Then there are the halo models; the range toppers or sportiest editions. Collectors like to have the fastest, most exclusive or most luxurious editions of a car, so while they won't pay much for a regular Ford Focus in the future, values of RS editions are already very buoyant. That's true of just about any hot hatch you care to mention; while run-of-the-mill Honda Civics or Renault Clios are unlikely to appeal to collectors in 2040, the Type R or Renault Sport variants (respectively) already have an enthusiastic following.
While values have gone up across the board for established classics (those made up to the 1970s and many 1980s models too), predicting which more recent cars might be collectible in a decade or two is harder. But HPI has done exactly that with its Future Classics online prediction tool which spills the beans on what we think are set to be some of the best automotive investments in the coming years. The tool includes an array of modern classics such as the Honda NSX, BMW M3 CSL (E46) and Ford Escort RS Cosworth along with the Ferrari 599 and Aston Martin Virage, with something for most budgets.
Future Classics has been compiled by using real-world used car adverts from around the UK; you can even see how many adverts there are for each car and where in the UK the car for sale is based. Unsurprisingly, there are far more adverts for some of these modern classics than for others, so if you want an Alfa Romeo 155 you'll have to be prepared to travel whereas if you fancy adding a Subaru Impreza P1 to your collection, the chances are there's one within a few miles of wherever you live.
All of the cars in Future Classics have two things in common; they were made in limited numbers and they were desirable from the moment they were launched. In most cases they were relatively costly but not in every case; the Toyota MR2 and Fiat Coupé Turbo were among the most affordable sports cars of their time. Yet the Toyota offers mid-engined fun for peanuts while the Fiat was the world's fastest front-wheel drive car when it arrived in 1995. Good examples of both are now scarce which only makes the good ones more appealing to collectors.
Those collectors are extremely choosy about what they want to add to their collection though. Originality is essential and so is a low mileage, while the general rule is the more options fitted, the better. Any crash or corrosion repairs will make the car far less appealing and the same goes for any hint of tattiness with the interior or bodywork – while all of the mechanicals must be in rude health. That's why some Sierra RS Cosworths will fetch over £100,000 while others are worth less than half this; the more boxes they tick for the collector, the greater the value.
The key thing to remember is that you can't predict the future from what's gone before. Not only that, but whether or not there will ever be an appetite for the Nissan Qashqai or Mercedes B-Class as a collector's item is debatable. Not because these cars (and the hundreds of models just like them) are lacking in any way, but because in three decades' time the 50-something of the era probably won't have the same affection for them that those Herald or Cortina owners do today.
In a world that's falling out of love with driving, teenagers and 20-somethings generally aren't as fired up about cars as their parents are, and vehicle ownership is also less important to millennials who are happy to lease or rent their transport. That's looking 20-30 years into the future however, and while for many investments you need to take a long-term view, buy the right car and you could see a healthy return on your investment in a fraction of this time, as the Future Classics tool shows.
The tool is best viewed in full screen mode (click the icon on the far right just below the tool).
Richard Dredge
September 2018