Two-Thirds of UK Drivers Admit to Speeding: Are You One of Them?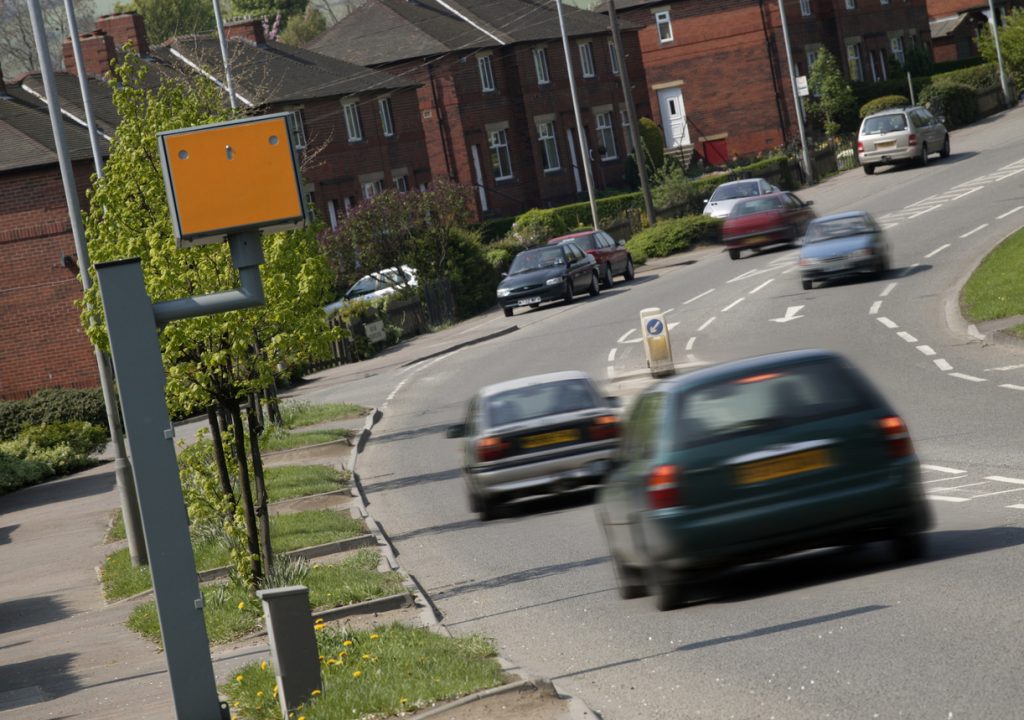 The rules of the road are there for a good reason – to keep everyone safe on the UK's highways: cars, pedestrians, cyclists and more. Many of the rules in the Highway Code are legal requirements too, so breaking them is a criminal offence.
Yet, it's not unusual for drivers to think it's OK to break certain rules – despite the threat of fines, penalty points or worse. Speeding is one of the most common motoring offences in the UK, but how many drivers are guilty of speeding regularly?
At HPI, we decided to find out…
Speeding: How Common Is It?
Not even the introduction of heavier speeding fines in 2017 (as reported by Sunday Times) has quelled the need for speed for more than two-thirds of UK drivers. Our survey found that 68% admit to driving too fast on some journeys; the remaining 32% denying speeding altogether.
For more than a quarter of drivers (28%), exceeding speed limits happens during at least half of their journeys. A further 5.4%, meanwhile, admit to speeding in every journey they make. That's equivalent to more than 1.7 million drivers.
Our survey showed that men are more likely to speed all the time, with 18-to-24-year-olds being the most popular age range of speeders. With so many seemingly willing to ignore speed limits, however, how many are caught doing so?
The answer, according to our research, is two-thirds (65%), with temporary cameras the most common way to catch speeders – followed by static cameras. Being pulled over by the police, meanwhile, is how 8.5% of male and 2.9% of female speeders were caught.
Norwich: The UK's Speeding Capital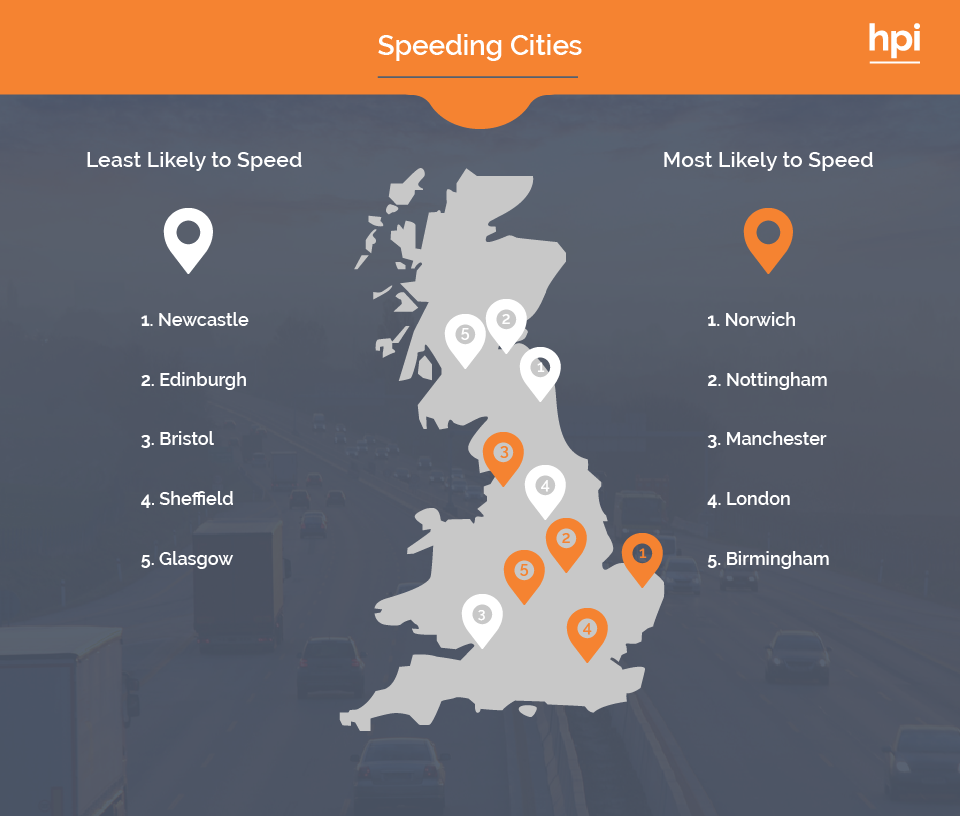 With almost 3 in 10 of its drivers speeding 90%+ of the time and 14.8% admitting they'd speed during every car journey, Norwich is the speeding capital of the UK. Newcastle, meanwhile, is home to the UK's safest drivers – with 50% of its drivers claiming they've never sped before.
The most common way that speeding cars are caught varies by location too. A speed van is most likely to catch you in Glasgow, whereas static cameras are most effective in Leeds. Bristol is where you're most likely to be flashed by temporary cameras, while don't be surprised if it's the police who catch you speeding in Liverpool. And for speeders in Southampton? Well, you're not likely to know how you've been caught!
It's not all about speeding, however. Our research has also found out what deterrents work best for slowing cars down. From speed bumps to changes to the road and vehicle-activated displays, there are plenty of initiatives helping make our roads safer.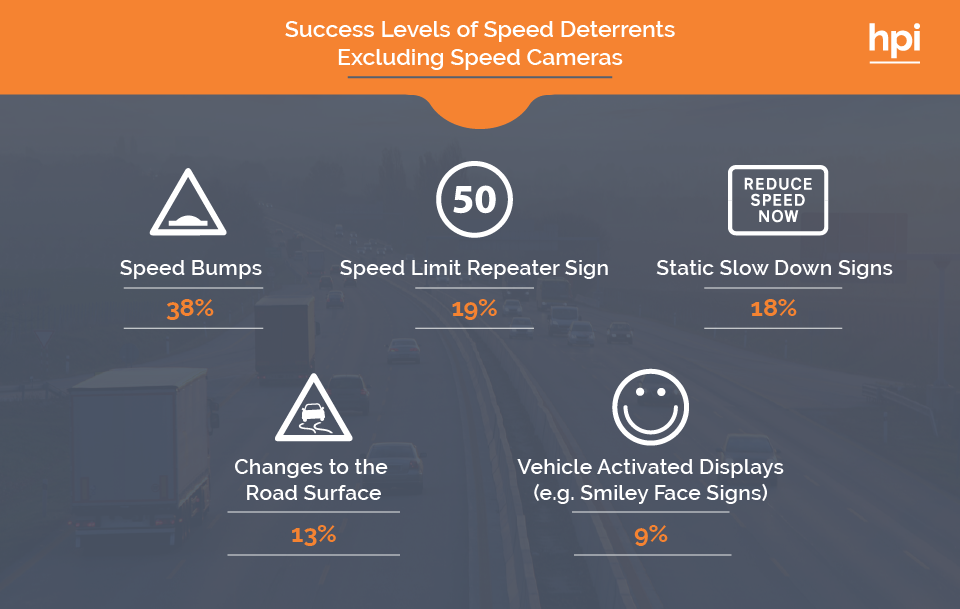 Where Are Drivers Speeding… and Why?
If you thought motorways or dual carriageways would see the most cases of speeding, 2017 data from the Department for Transport (DfT) might surprise you. Just 9% of drivers sped on dual carriageways, while less than half of drivers did so on motorways.
In fact, it's more likely drivers will speed where there are lower speed limits. Nearly 9 in 10 drive too fast in 20mph zones (86%) – half of whom go above the limit by 5mph or more. In 30mph zones, more than half of drivers drove above the limit (52%).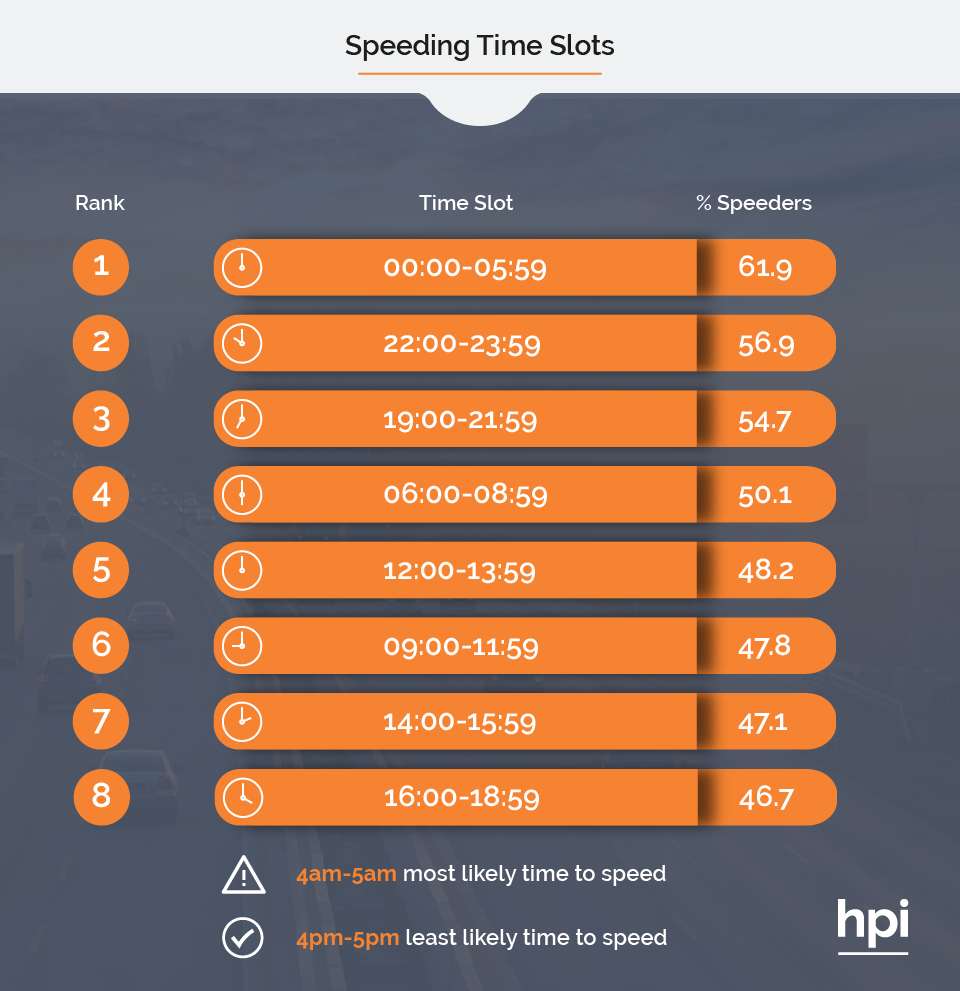 Our research also looked at the time of day that drivers are most likely to speed. Emptier roads between 4am-5am make it the most likely time to speed, whereas the least likely time is during the evening rush hour.
DfT Statistics in the Real World
To put the DfT data to the test, we did our own experiment – hitting the streets between 11am and 1pm to cover the lunch break, the team monitored different road types for 15 minutes at a time. And, it was found that the results of our test echoed the official figures.
The number of cars speeding by location:
Residential area (20mph) – 92%
Country road (30mph) – 34%
Single carriageway (60mph) – 13%
Motorway overpass (70mph) – 2%
The most shocking aspect of our findings is that nearly all vehicles driving through a 20mph zone near a school were speeding. With this zone in place for safety reasons, driving too fast here could be particularly dangerous during break times or at the end of the school day.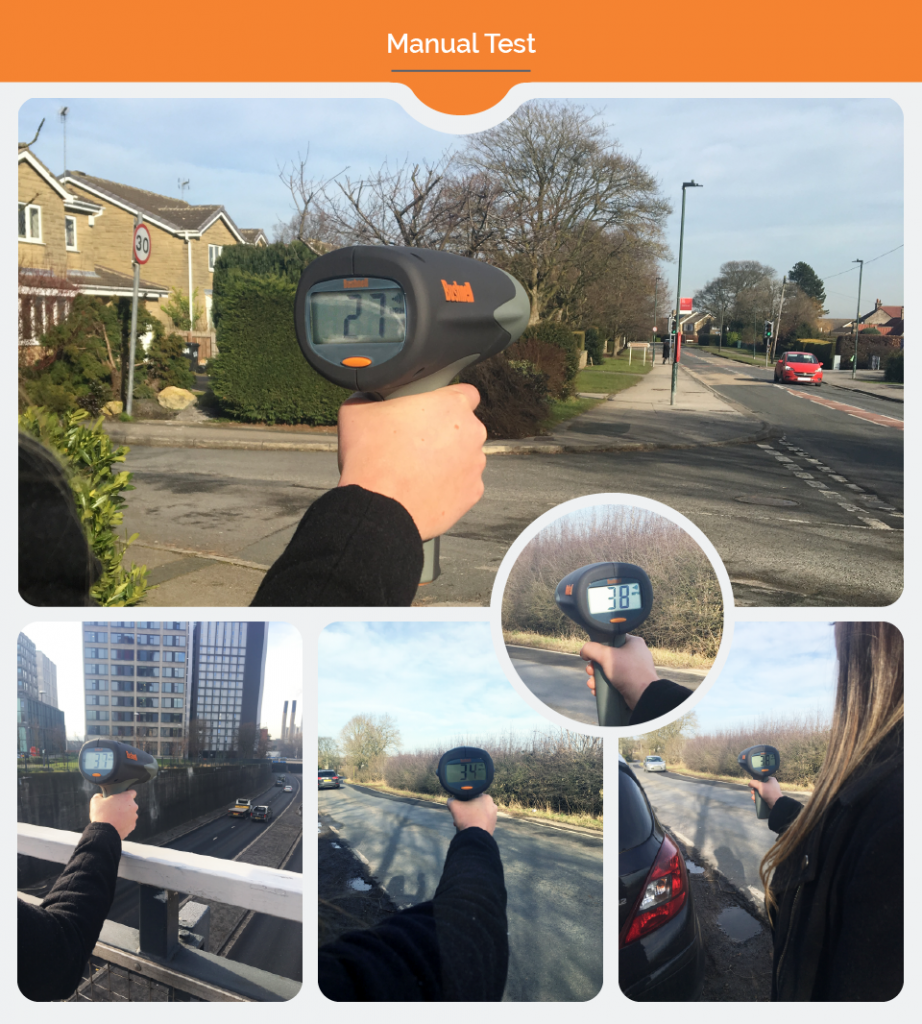 It's hard to ignore the risks of driving too fast. The DfT figures found that speeding was a cause in 5.1% of motoring accidents in 2016. And that figure rises to 15% when looking at the number of fatal accidents.
Despite these sobering statistics, most motorists are willing to admit to speeding. Do drivers put too much faith in car safety features? Or is it over-confidence? Whatever it is, motorists aren't being put off breaking one of the most integral rules of the road.
If you're interested in similar motoring topics, please feel free to bookmark our blog.