Learning to drive: Is it a fading trend?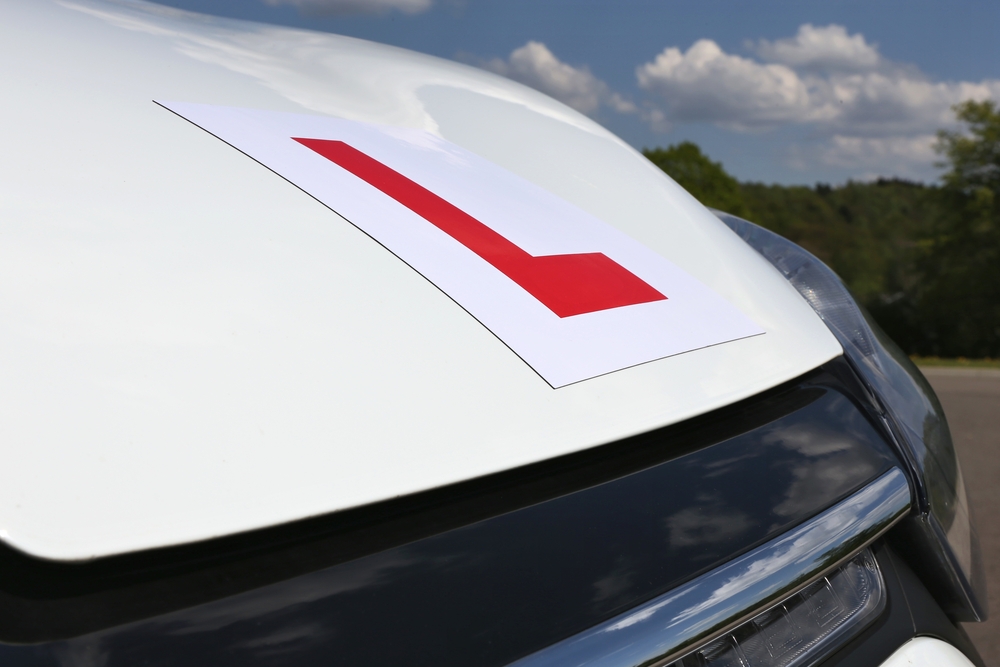 Learning to drive is a rite of passage for many. As soon as they turn 17 and can apply for their provisional license, many teens begin their driving journey. However, with the rising costs associated with not only learning to drive, but also running a car after passing, how many people are bypassing this skill and relying on public transport or other means to get them from A to B?
At HPI, we decided to take a deeper dive and find out.
Nottingham: Reliant on public transport
From our in-depth research and having spoken to 1,000 drivers and non-drivers to see how their access (or lack of access) to a car affects their day-to-day lives – we received some interesting results that may surprise you.
It seems as though many of those living in Nottingham are happy continuing to take public transport, with only half of people possessing a full driving license.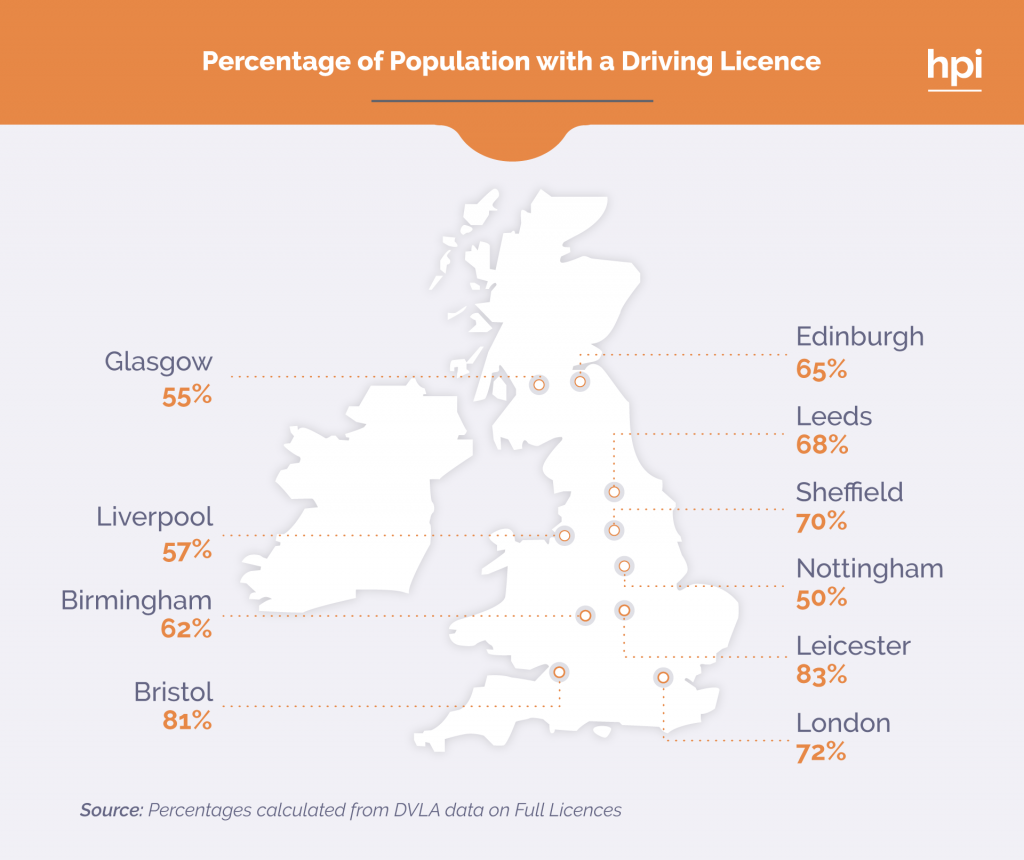 In an extreme contrast, it seems as though those residing in Leicester have a very different view. Despite its good transport services, those in the East Midlands city much prefer having the freedom that having a driving license brings, with a staggering 83% of people having passed their test.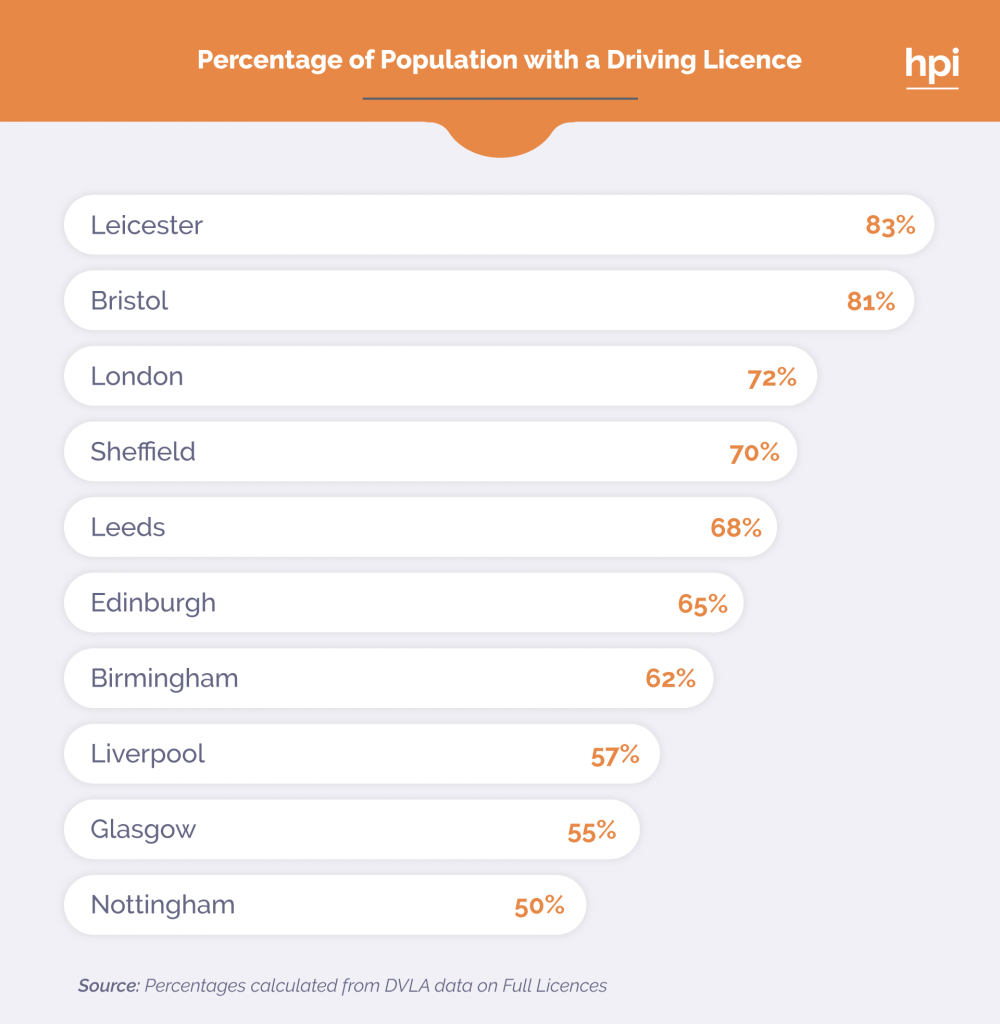 What's the reasoning?
Our survey found that well over half of non-drivers (64%) have absolutely no intention in taking their test in the near future, with the vast majority being male (78%). While the cost of buying a car may be the biggest sticking point for many (48%), it's no surprise with that in mind, that the next most popular reason to bypass the skill is the cost of running a car once you've got one (40%).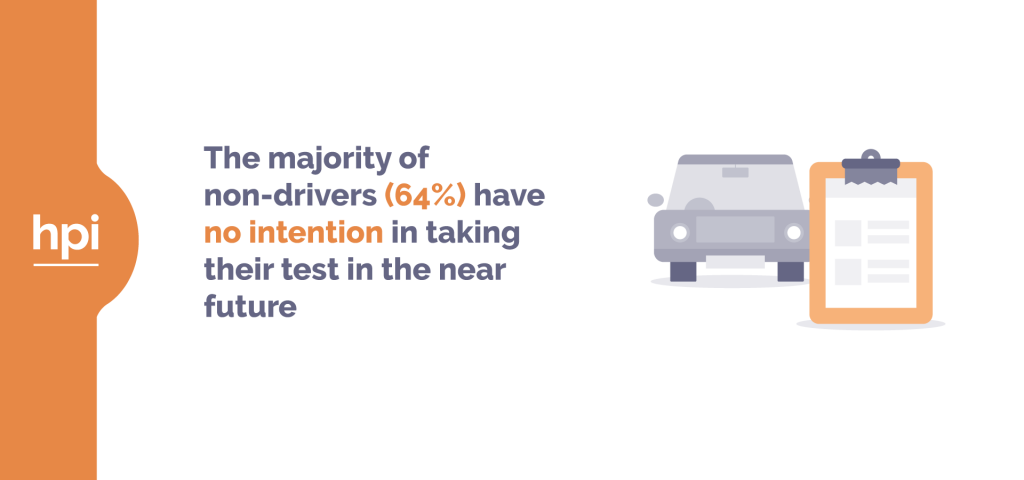 With the state of the planet at the forefront of everyone's minds at present, it seems only fitting that environmental factors were another common reason given for people choosing to bypass driving, with 24% of men but only 6% of women deeming this their excuse. Our research also found that those living in Belfast are particularly keen on helping the planet, with this being their biggest barrier to taking a driving test (33%).
Cost & time: Deciding factors?
Did you choose not to take your test because of the impending cost of the lessons, theory, practical test and subsequently the cost of buying the car itself? With the cost of buying some new or used wheels on the rise, and set to continue to rise with the launch of highly anticipated electric only or hybrid models, there's no surprise that almost half (48%) of people we surveyed said they were put off learning because of how expensive it all was.
Interestingly, however, our data shows that drivers actually spend less than non-drivers on their monthly transport costs (£93 vs. £121)!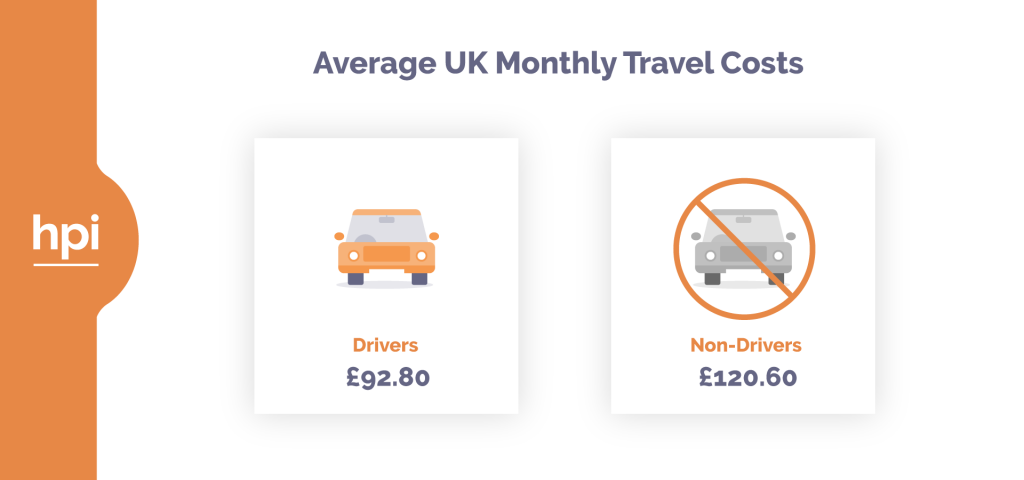 While driving does seem, more often than not, to be the most expedient method of travel, it appears where our daily commute is concerned, you may not save a great deal of time. Of the people we spoke to, both the drivers' and non-drivers' commute to work averaged at around 32 minutes – overall driving to work would only save you a measly 8 seconds.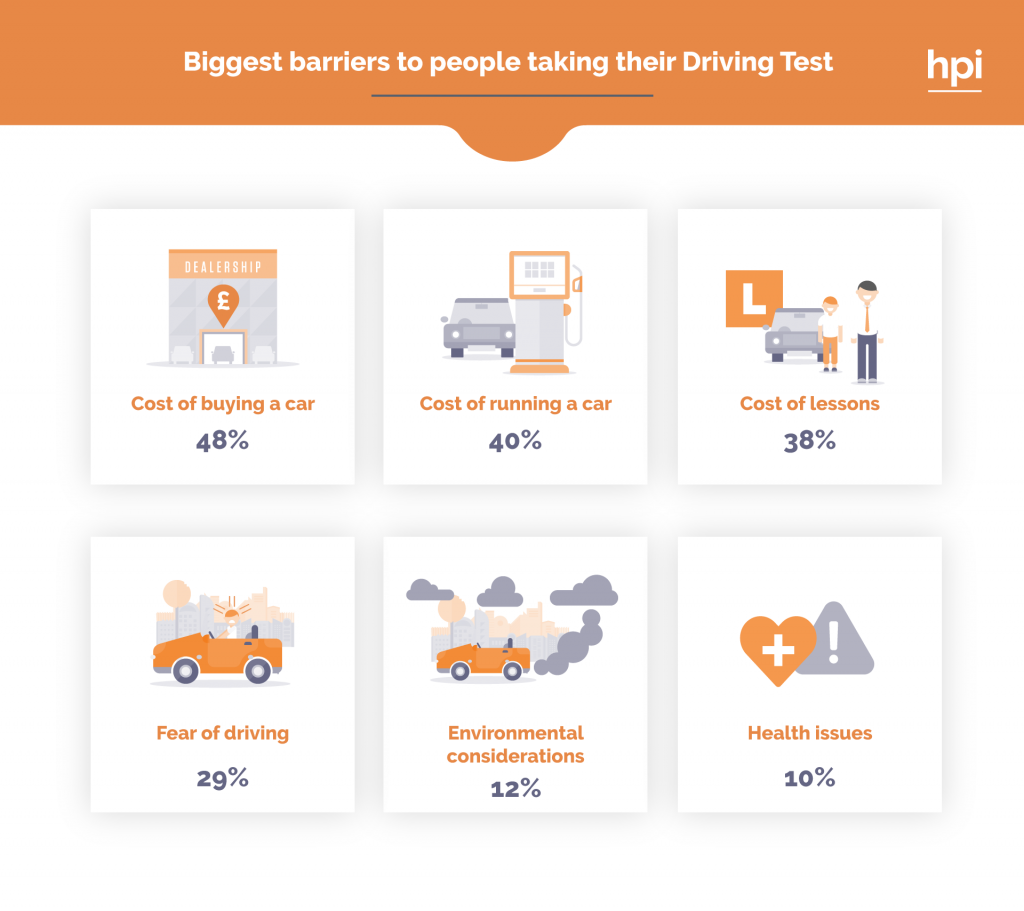 What are your reasonings for bypassing?
Whether you're a teen, a twenty-something or are in your forties, if you have skipped this rite of passage altogether, it's worth asking yourself, why? Was this due to cost, environmental factors, or perhaps because your inner city transport options are second to none? Does your day-to-day life suffer because of your fear of driving – if it does you're not alone as over 28% of people we spoke to feel the same.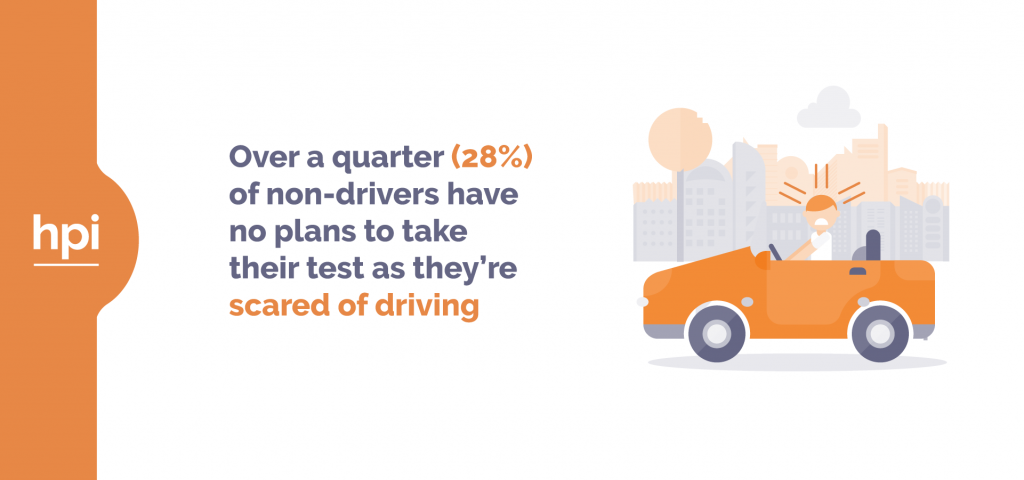 Whatever your reasons for not getting behind the wheel, it seems as though many of us Brits are happy and content with utilising the great public transport services we have available.
If you're interested in similar motoring topics, please feel free to bookmark our blog.